With the recent outbreak of the COVID-19 pandemic and the implementation of the Movement Control Order (MCO) by the Malaysian government, businesses have to return to the new normal and reimagine their strategies in various ways when the MCO is lifted. As we return to our daily lives, progressively, important measures have to be integrated in order to curb any new waves of spreading the pandemic further. Workplace recovery will come into place and businesses will have to rethink safe measures for their talent pool in order to maintain productivity and safeguard their employee health and safety simultaneously. One of the key factors in ensuring business continuity is the division of teams and implementing social distancing measures for the workforce. For many corporations, split-team operations allow their business resilience to rebuild over time as well as to ensure their workplace recovery practices come into play to support their business continuity plans in place. Flexible workspaces can be a solution for corporates or enterprises seeking split-team operations to ensure that their workforce is able to operate and perform their tasks in a safe and remote environment, away from the parent headquarters. 
What is a BCP?
A business continuity plan (BCP) is a plan to help ensure that business processes can continue during a time of emergency or disaster such as in the case of the recent coronavirus global pandemic.
At Co-labs Coworking, we've got your business needs covered when it comes to your Business Continuity Plan (BCP). Our flexible workspace solutions are customisable according to your business needs and are available for immediate move-in for teams to stay productive.
Here are 4 ways Co-labs Coworking can be your preferred BCP partner:
1. Customized BCP Solutions Package
There is no concrete answer as to when the COVID-19 pandemic will last. The good thing is that Co-labs Coworking offers a safe and secure environment for your workforce. Teams can work remotely via our private office suites that offer a plug-and-play solution. We understand that your business needs are unique and are happy to speak to you to customize your flexible BCP solutions package.

2. Split-Team Scenarios
Our workspaces located in Petaling Jaya, Kuala Lumpur, and Shah Alam make it convenient for your business to practice split-team scenarios across our spaces. Enjoy members-only perks and amenities such as fully-equipped meeting and conference rooms to take virtual meetings and for teams that require out-of-office meetups. We take your employee health and safety seriously and are implementing protocols that require visitors and tenants to be screened daily as well as offer daily cleaning and hand sanitisers in most areas as part of our service.
3. Sustaining Productivity
Working from Home has its perks though it is hard to switch off from work as the workplace and home become one making it difficult for employees to separate work and life. For employers, constant check-ins on their employees can cause unnecessary stress. Having employees in a conducive work environment during work hours puts managers at ease and will significantly increase productivity. We offer an alternate WFH solution for your employees, with their productivity in mind.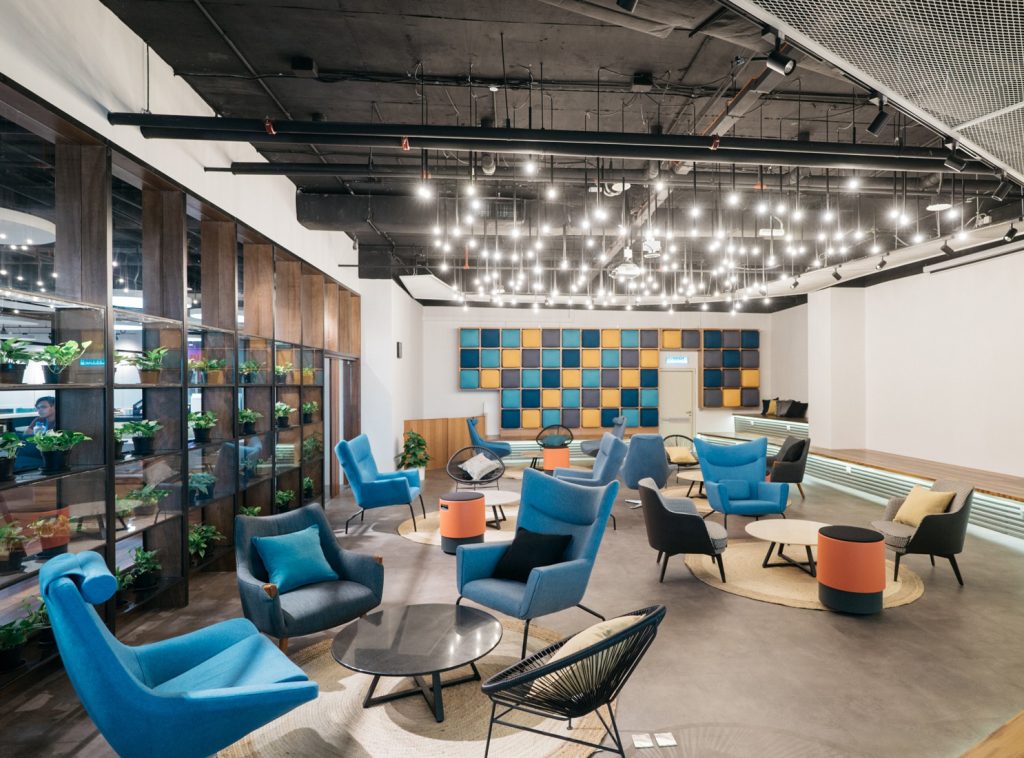 4. Bask the creative ambience of Co-labs Coworking.
An office space should not only beautiful in aesthetics but also a workspace for our members to thrive in. Our healthy ecosystem of organizations and like-minded people encourages us to push our businesses to great lengths. Not forgetting our key facilities in place to assist you in your business needs during this pandemic such as private phone booths and meeting rooms to make video calls. We welcome organizations of all sizes to join our #LabFam!
Here at Co-labs Coworking, we highly ensure that your workplace recovery goals include workforce productivity, business sustainability as well as employee health and safety. For more information on our BCP solutions package click here.
Speak to us today to customise your workplace recovery plan. Chat with us via our website or email your inquiries to: [email protected].
Together, we will get through this no matter how tough the challenge may be!