"The year of the rabbit is 2023. In Chinese tradition, the rabbit stands for tranquilly, longevity, and prosperity. The spring festival can be celebrated at work during Chinese New Year while introducing your team to a culture that they may not be as familiar with."
Let's get started with our selection of celebration ideas. We want to start by saying that observing the Chinese New Year is a wonderful approach to introduce your employees to a different culture and a wonderful time to improve inclusiveness while strengthening relationships. When observing Chinese New Year at work, concentrate on why rather than what.
Here are our top 8 ideas that are easy to implement in the office and will be fun for everyone regardless of their background.
1. 'Lou Hei' or 'Yu Sheng'
Nothing says Chinese New Year like taking your chopsticks and tossing a variety of ingredients into the air while uttering auspicious phrases like 恭喜发财 (Gong Xi Fa Cai), 万事如意 (Wan Shi Ru Yi); to be prosperous and have lots of money, and may all your wishes be fulfilled and everything you do be smooth-sailing, 大吉大利 (Da Ji Da Li); to have good luck, good for兔(tu)ne and great prosperity, etc. It should come as no surprise that a lot of the food ends up on the table instead of plates. It's a messy tradition however, everyone still enjoys it greatly and feels fulfilled.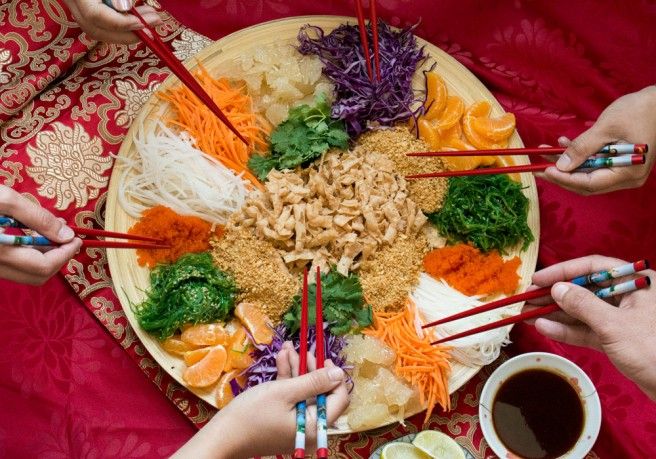 2. Lion Dance Performers
A lion dance performance during Chinese New Year is popular with businesses for a reason than amusement. Chinese people think that lion would bring commercial success and riches in the coming year; I'm sure it's something that every company would welcome! In spite of this, the lion dance frequently presented at weddings, birthday celebrations, and other auspicious events.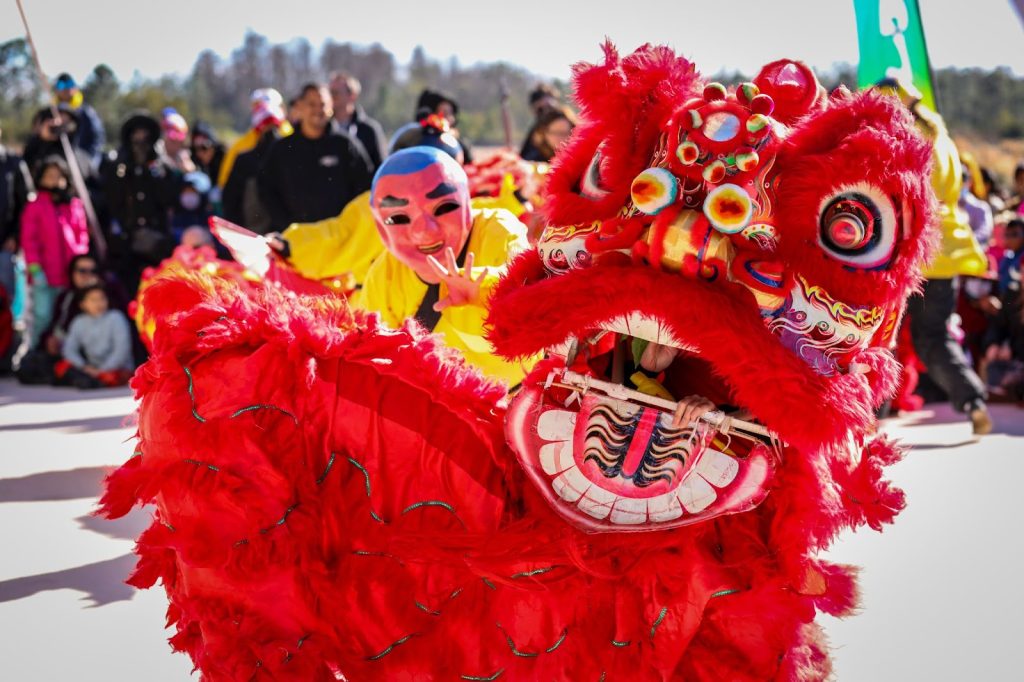 3. Decorate the Office
In relation to office spring cleaning, this is the ideal time to beautify the workplace and get everyone in the holiday spirit! Chinese red lanterns are a nice place to start if you're not sure what else to display; if you hang one on your office's front entrance, it's supposed to ward off bad luck.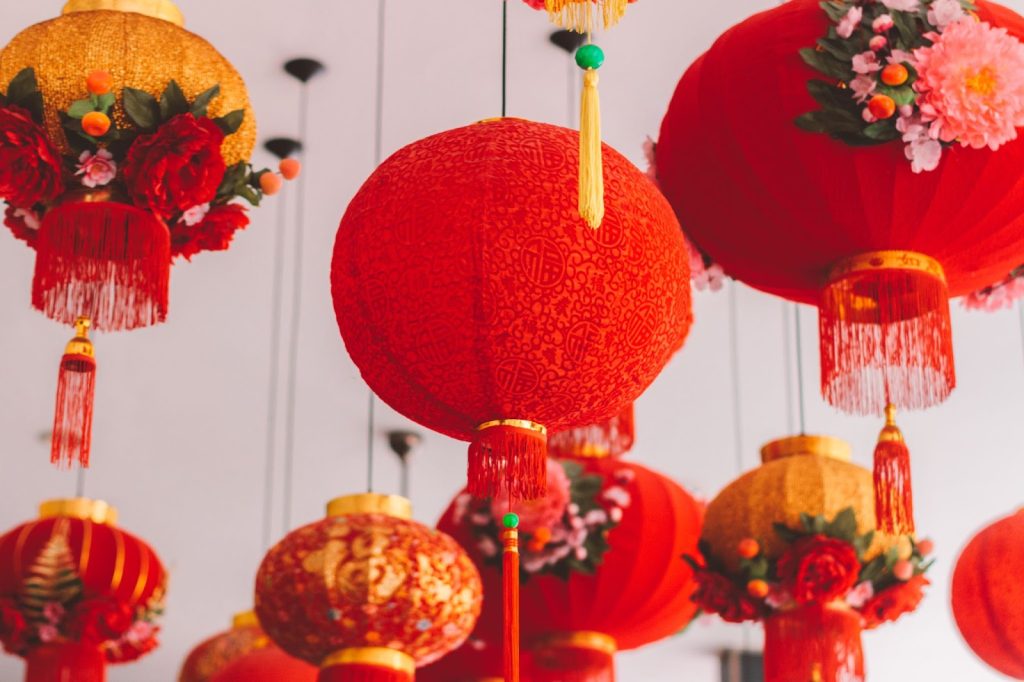 4. Plan a Chinese New Year Lunch/Dinner
Did you know that dumplings stand for success and wealth? Oranges and tangerines stand for luck, while noodles stand for a long life. The ideal method to gather your employees for a Chinese New Year celebration is to host an office lunch. A prosperity salad, commonly referred to as a "yu sheng". Your office will need to mix a number of ingredients into a sizable dish for this, while wishing for luck and decency.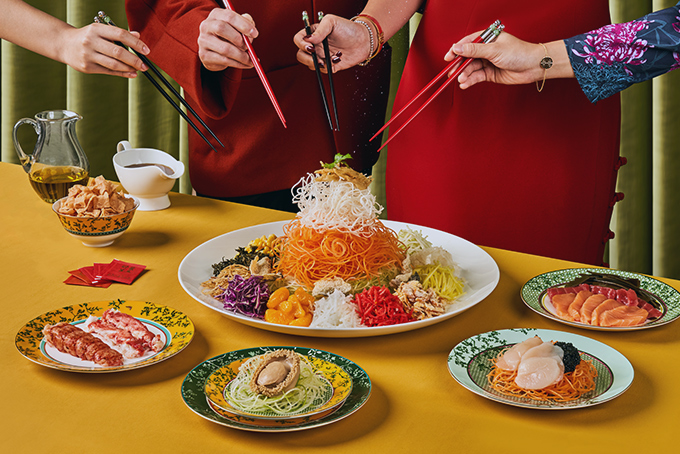 5. Share Out Red Angpao
Giving out angpao is one of the most well-liked and highly sought-after ideas for Chinese New Year celebrations. A popular tradition for celebrating is to give out red envelops with money inside to family, friends, and coworkers. Red is a happy colour that brings fortune and happiness.
When you give out angpaos, you're wishing the recipient blessings, joy, wealth. This is a fantastic way to participate in the Chinese New Year festivities at work. Give out gift cards or distribute red envelopes containing cash. Again, we advise you to really immerse yourself in the culture to grasp its significance rather than just partake in it.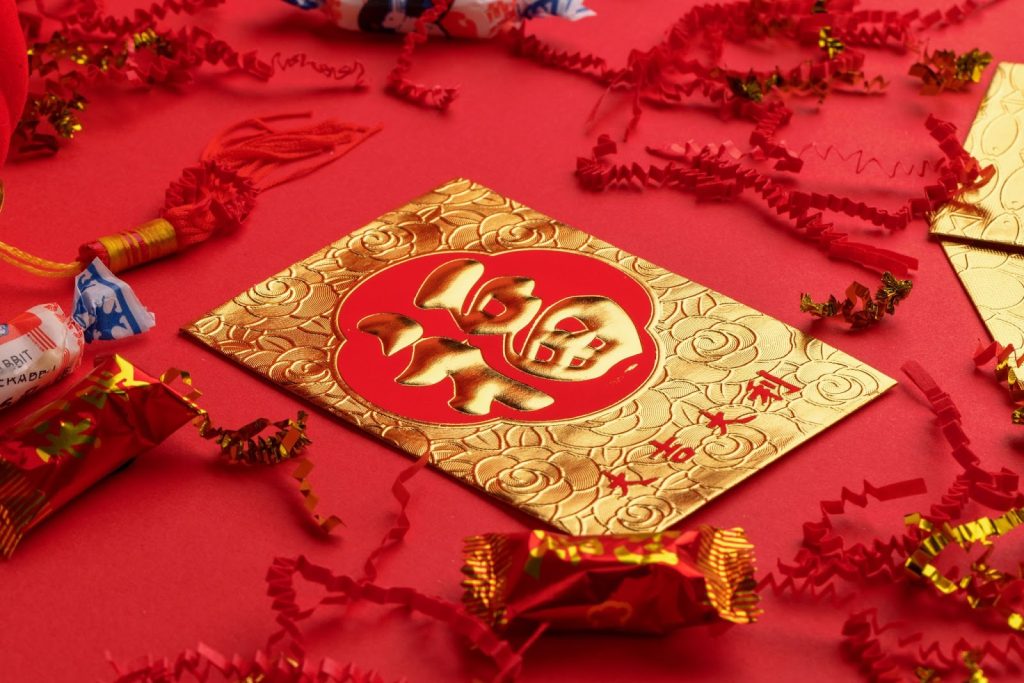 6. Office Spring Clean
Although it may not seem like a very obvious choice for a celebration, spring cleaning is a very customary practice that is done in preparation for the Lunar New Year. The 28th of the last month of the year is usually the day for spring cleaning. The Chinese New Year's spring cleaning symbolizes chasing away bad luck prior to the new year's beginning. Whether you're at the office or working from home, your team can engage in this activity quite easily. Dust removal prior to the beginning of the Chinese New Year symbolizes getting rid of the 'old'.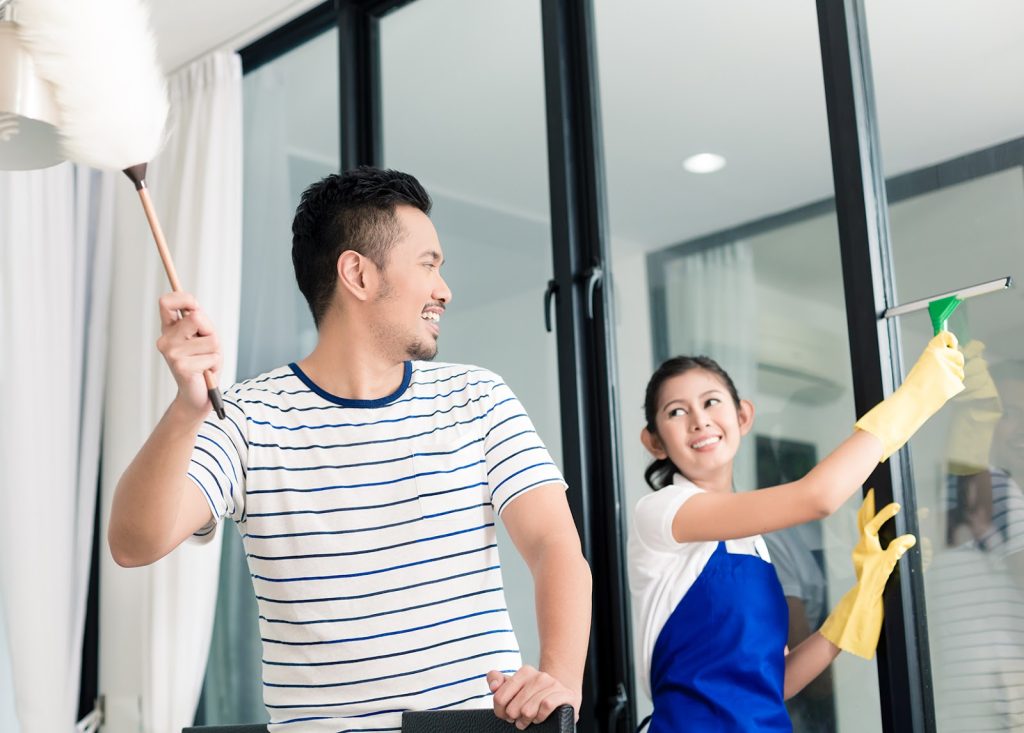 7. Dress Up Prettily
The Spring Festival tradition of dressing new clothing is significant because it emmbodies the well-known Chinese New Year idea of letting go of the old and welcoming the new. If you're still searching for the ideal dress, opt for something more traditional like 'qi pao'and red is unquestionably the best colour. Encourage everyone to come to work in their favourite attire, and to liven things up a bit, hold a small friendly competition to see who is the best dressed employee.
8. Chinese New Year Trivia Games
The Chinese New Year of 2023 is a perfect time to play quiz games with your team. Games and team-building exercises with cultural themes promote inclusivity in the workplace and uplift your coworkers' spirits as they observe the spring festival. They are also an immersive experience that will spark conversation and laughter teammates. What's more, everyone will gain fresh knowledge about a culture they may not be as familiar with.