Turning Pink for A Cause
In conjunction with Pink October, and in collaboration with the Breast Cancer Foundation Malaysia, Co-labs Coworking hosted a day out at their coworking space in Kuala Lumpur to bring together a community of women- to empower, inspire each other and mingle.
The event kicked off with guests being welcomed to our space at Naza Tower, Kuala Lumpur- transformed in pretty pink hues, a color symbolic of breast cancer awareness. Among the key highlights of the event was the Real Women Speak panel, featuring a female-led panel session of notable females from diverse backgrounds; and an art jam pottery workshop that ensued.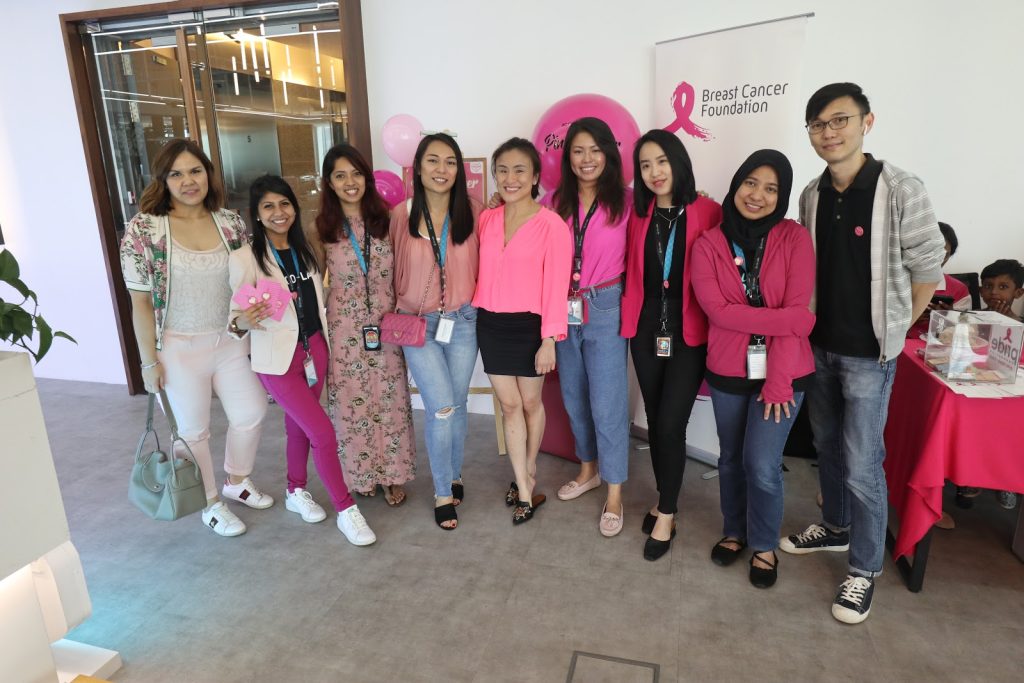 The session kicked off with moderator Nadiah Hanim, co-founder of OpiS, a social enterprise committed to championing better work-life balance in Malaysia, guiding both panellists and guests to get acquainted with each other through an ice-breaking exercise followed by an all-female-led panel session Real Women Speak, highlighting each speaker's empowering journey in life.
Moderator: Nadiah Hanim, Co-Founder, OpiS, Working alongside impact partners, the OpiS ecosystem comprises a learning & development arm, an online support community and efforts to develop more child-friendly working spaces in Malaysia.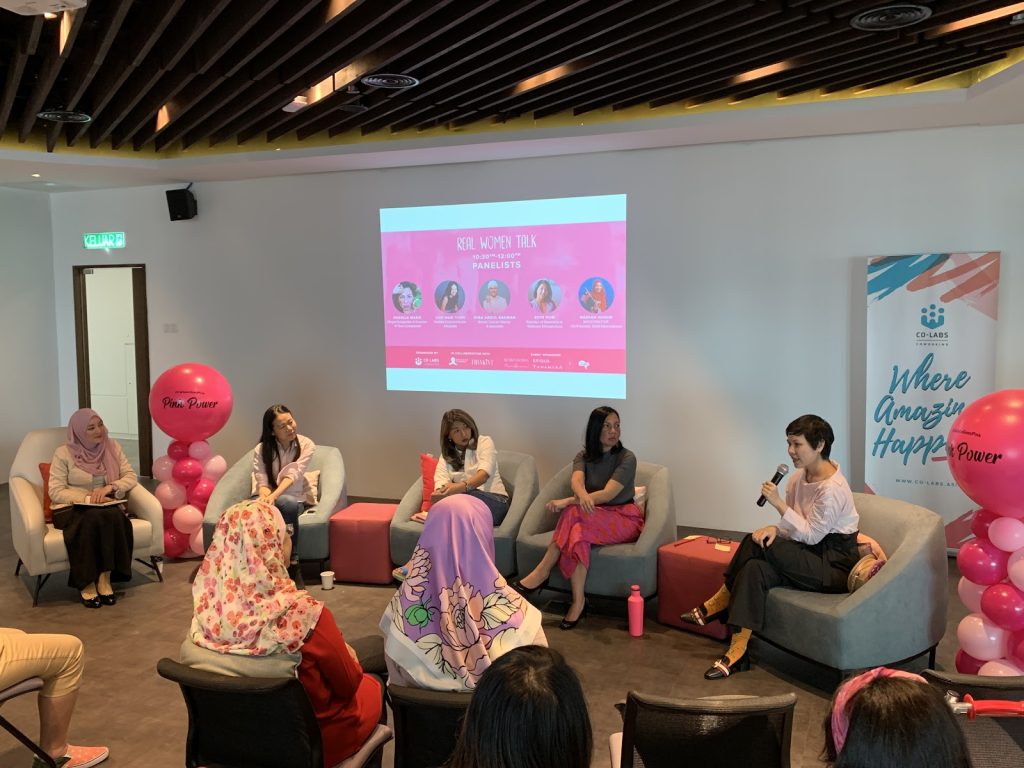 PANELISTS
Rozella Marie, a Sabahan singer/songwriter and founder of True Complexion, a social awareness project that highlights individuals living with different medical conditions, disabilities and body image issues. She is a fellow of the EisenhowerGlobal Fellowship Programme 2019 for her social impact created through True Complexion.
Low Ngai Yuen is a Malaysian influencer in the entertainment industry involved in women empowerment and the performing arts. She is also active in youth inclusion and productivity as well as social issues. Low currently leads the Global Entrepreneurship Movement (GEM), Kakiseni and WOMEN:girls.
Hiba Abdul Rahman, breast cancer survivor, and warrior who is making an impact on society through her powerful advocacy on breast cancer awareness and positive outlook on living with and championing through her battle with breast cancer.
Elyn Pow, The founder of Rawsome. A mother of 2 children who believes in a healthy lifestyle that encompasses both eating and exercising right and applies those very same principles in her business. Elyn's drive stems from her desire to help people, especially women, change their lifestyles. Her expertise in entrepreneurship is an inspiration for women.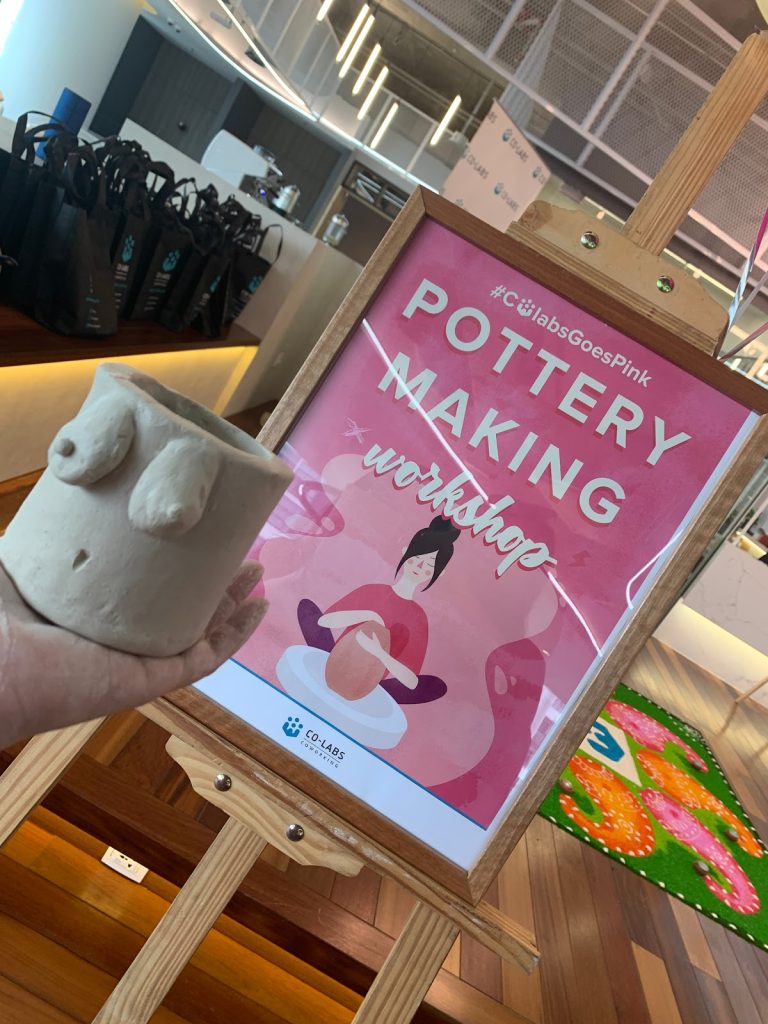 The afternoon continued with a sumptuous Asian brunch followed by an art jam pottery workshop where guests were treated to learning how to craft their own pottery masterpiece to take home.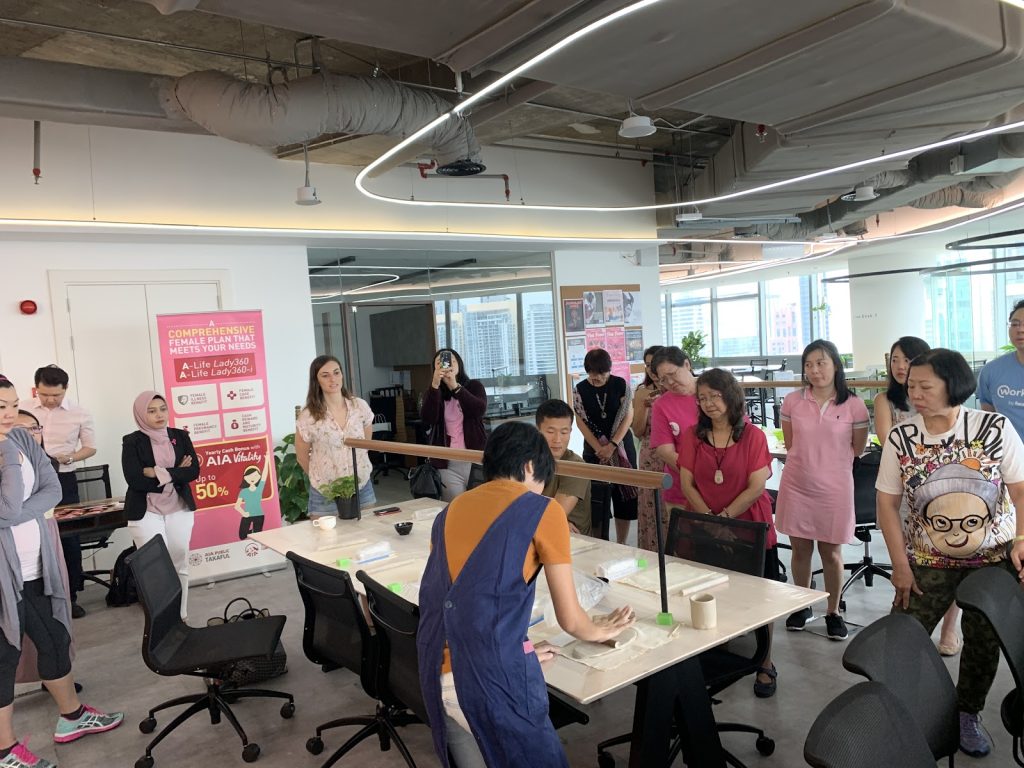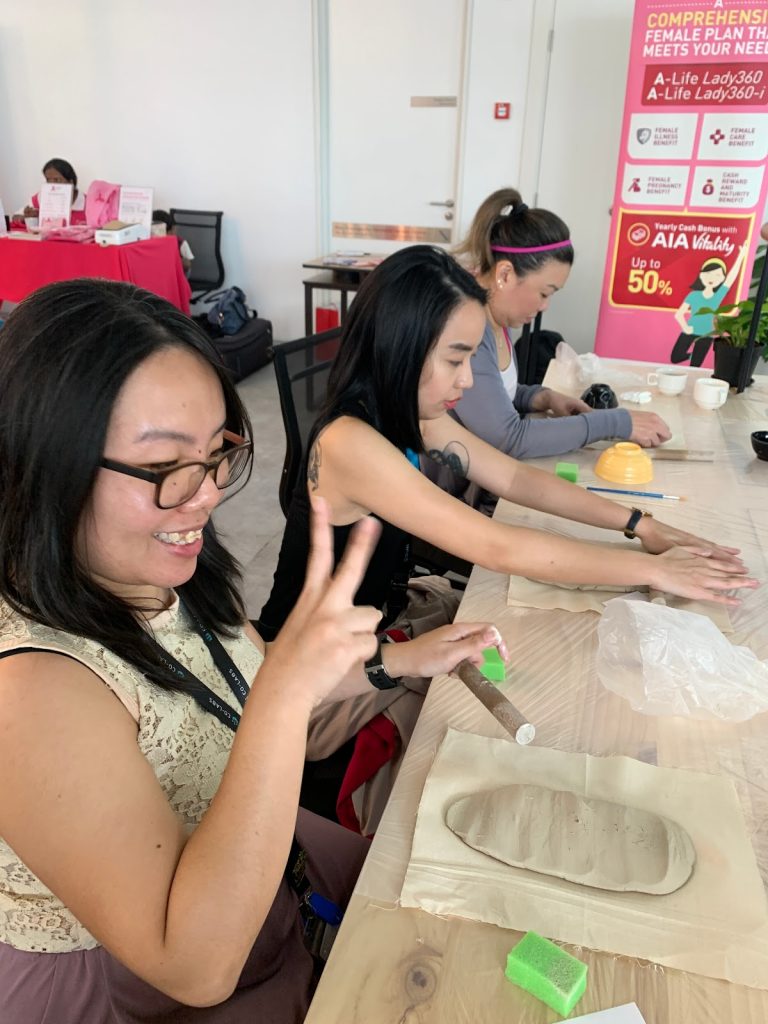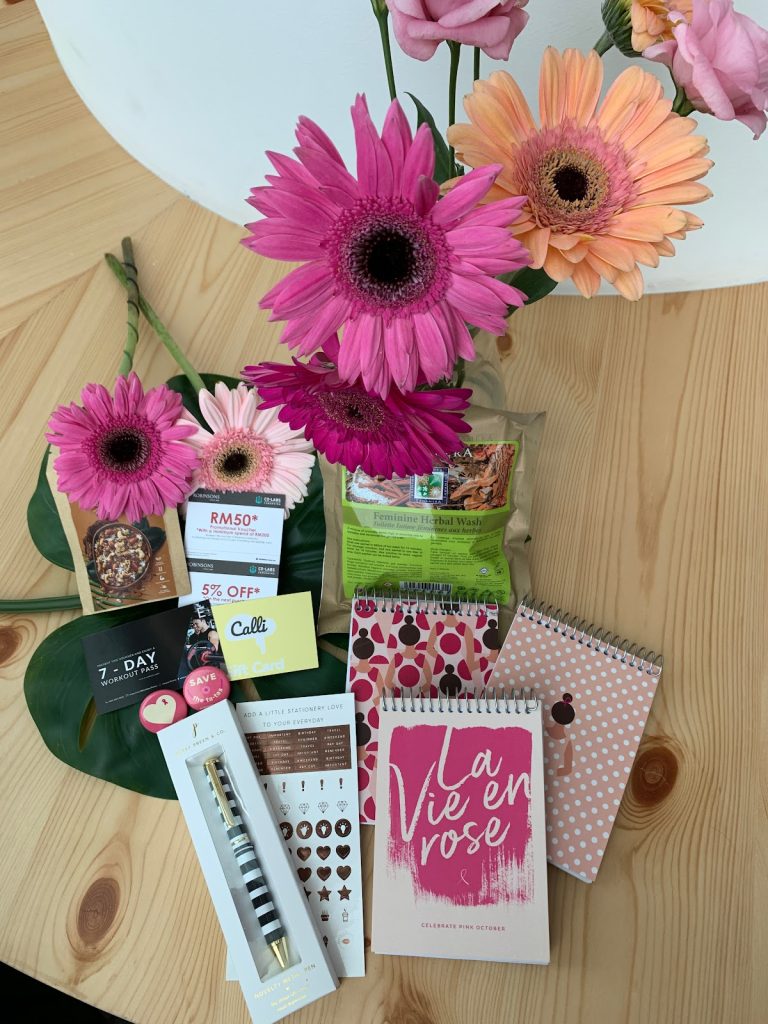 We would like to express a huge thank you to Perky Preen, Calli Ice Cream, Robinsons Malaysia, Amazing Graze, EPIQUE+, & Tanamera for sponsoring our door gifts.