The pandemic has fundamentally changed the way we work traditionally. As coworking becomes more popular, tech-based companies have begun to develop tools and software to aid in the growth of coworking spaces. Some of these tools help manage work, store important documents, encourage collaboration between colleagues and monitor time in one single location, as well as assist with the essential procedures like booking, invoicing and subscriptions. Technology has advanced significantly in the coworking industry over the years for the benefit of operations, staff, and members. There is no doubt that technology is critical in maintaining a productive and efficient workplace, from quicker work procedures to space optimization and improved use of office resources.
We have just launched our new members portal app on the Apple Store and Google Store. This allows members to have seamless accessibility to meeting or conference room bookings, check-ins, members perks and more. We want to focus on what really matters to our members – the experience at our coworking space.
What's new in our Members Portal!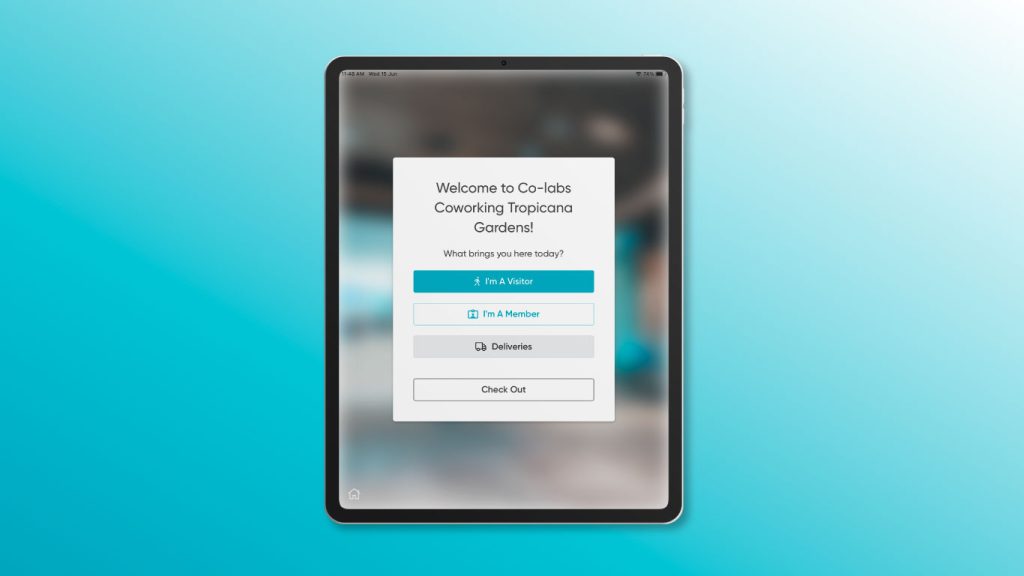 – Seamless check-in for guest/parcel collections
Our app enables us to handle guests, deliveries, and mail by notifying the appropriate personnel as they come. These features will enable our members and guests to enjoy their experience without any hassle. Everything that is available in the application is just a click away.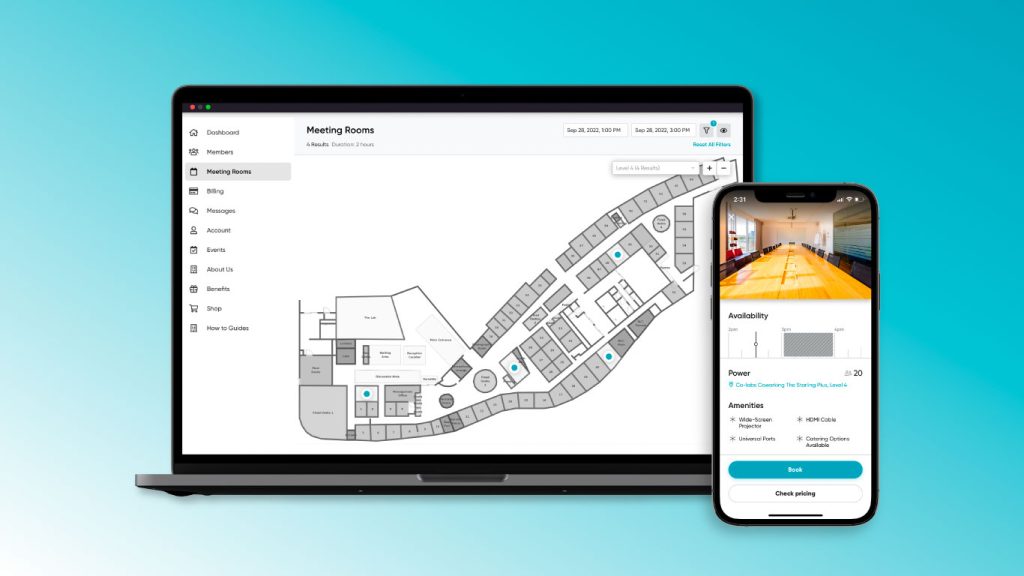 – Meeting room bookings
A cross-location booking system is exactly what we need to better manage all of our workstations and meeting rooms while also providing members or just ad-hoc guests with a seamless booking experience. Guests may be able to search, book and pay for meeting rooms and desks across all our locations. Our members can use this handy self-service platform to reserve their spot at any time of the day.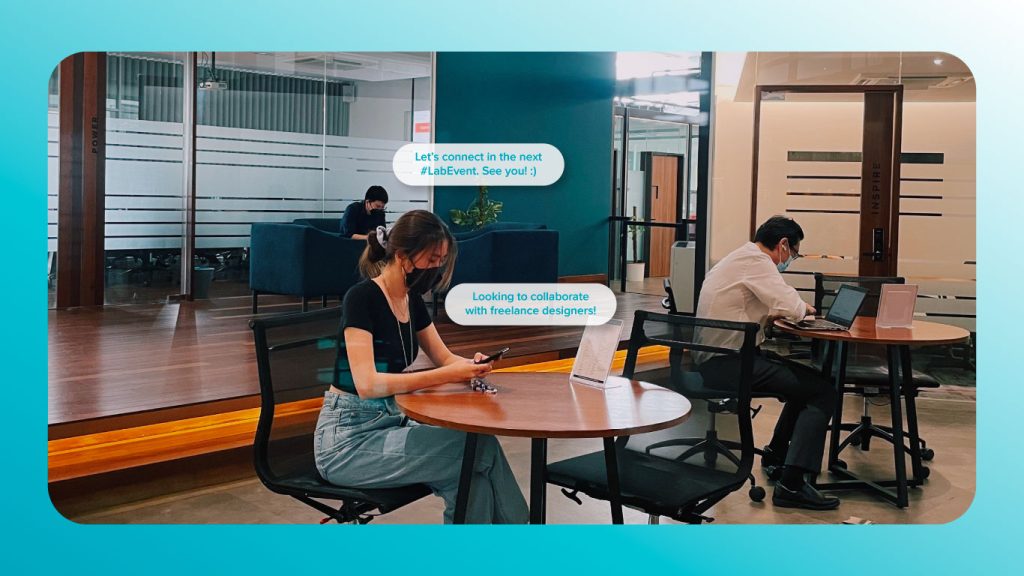 – Connecting and collaborating with other members
Members that are in our portal will be able to connect and collaborate with other members through messaging or emailing them using the built-in features that are available in the app. A well-polished members portal app will definitely improve the members' and guests' office experience. Of course, not to forget the new connections that will be built, collaboration possibilities and networking opportunities with other members.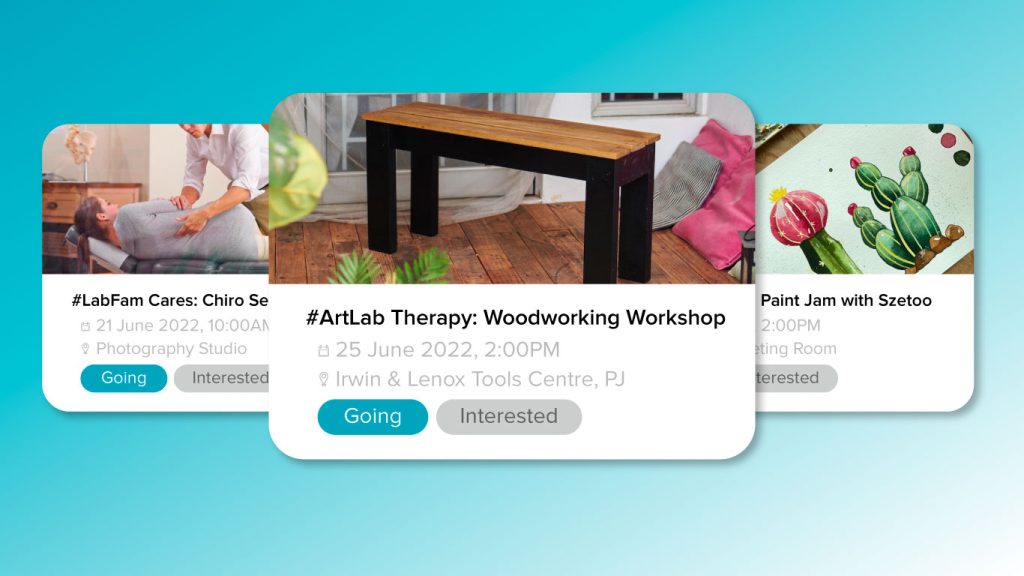 – Exclusive event invitations
Members in our space will have the first dibs on our events, workshops, and talks. Some of the events that are held under the umbrella of #LabEvents: #ArtLab Therapy – painting workshops, wheel throwing, #SweatLab – strength, fitness exercise, #LabChats – talks, discussion, and more.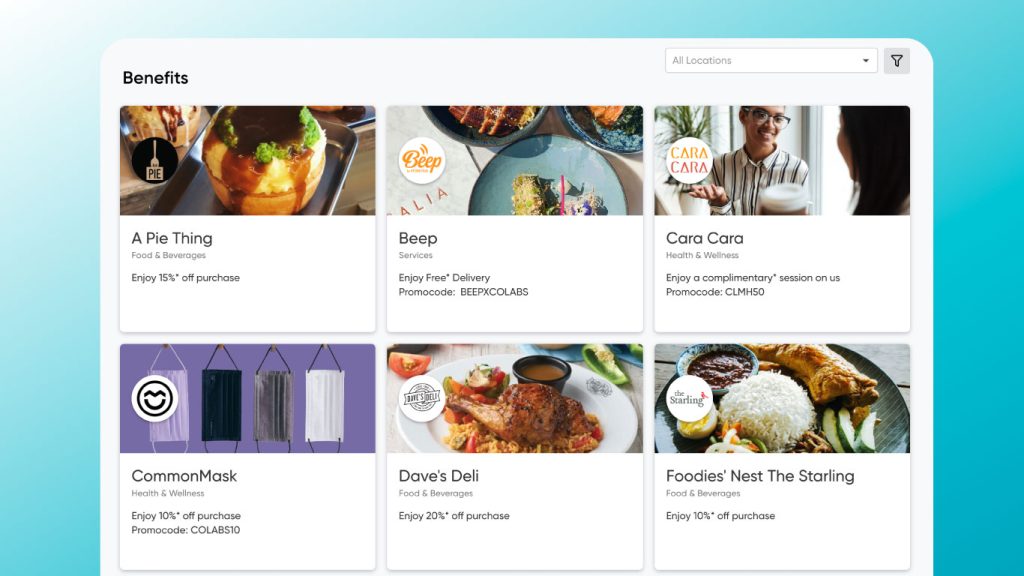 – Members perks
We are all about making our members' experience a great and worthwhile one! We know coworking is more appealing now in the new normal and we definitely can't turn a blind eye to it. One of the appeals is definitely the perks offered in the coworking space. We've created a comprehensive coworking membership benefits catalogue for our members to enjoy; 10%* off purchase at A Pie Thing, free delivery with promo code applied on Beep, a complimentary session with Cara-Cara and more!
All in all, coworking is a new approach to the working culture for many and we believe the implementation of technology in our business will take us a step forward to establish ourselves as a thriving coworking company. This is certainly more vital to us now, to have the ability to provide a good environment via a tech-equipped experience to our members and guests. Living in a digitally-transformed world with the current economic downturn, we know that we have to be competitive and tech-savvy to modernize outmoded systems and combine all services into a single platform. That being said, to transform is to make our community the top priority in our coworking business and we will continue to thrive for the betterment of our members and guests' experience.
Looking to set up your new flexible office space? Book a tour today!
References
Technological Needs in Coworking Spaces
How to leverage the latest tech to level-up your coworking space
Top 5 Coworking Technologies to Scale Your Coworking Business
Adapting Your Coworking Space to New and Evolving Needs for a Post-Pandemic Future