Have you ever wondered what it's like working in a coworking space? Imagine aesthetically designed interiors surrounded by green plants, a thriving community to make you feel welcome, and an ideal ambience that is sure to drive your productivity further. Furthermore, all our spaces are equipped with safety dividers, are regularly disinfected, and comply with Health & Safety standards to ensure that all our members and guests are able to return to business safely and with peace of mind.
Only for the month of August, Co-labs Coworking is offering daily passes priced at an unbeatable price of RM20 and save up to 59% off. (U.P. RM39-RM49). Surprise gifts are up for grabs to the first 20 signups at each location. In order to ensure social distancing measures are in place, pre-registration is required.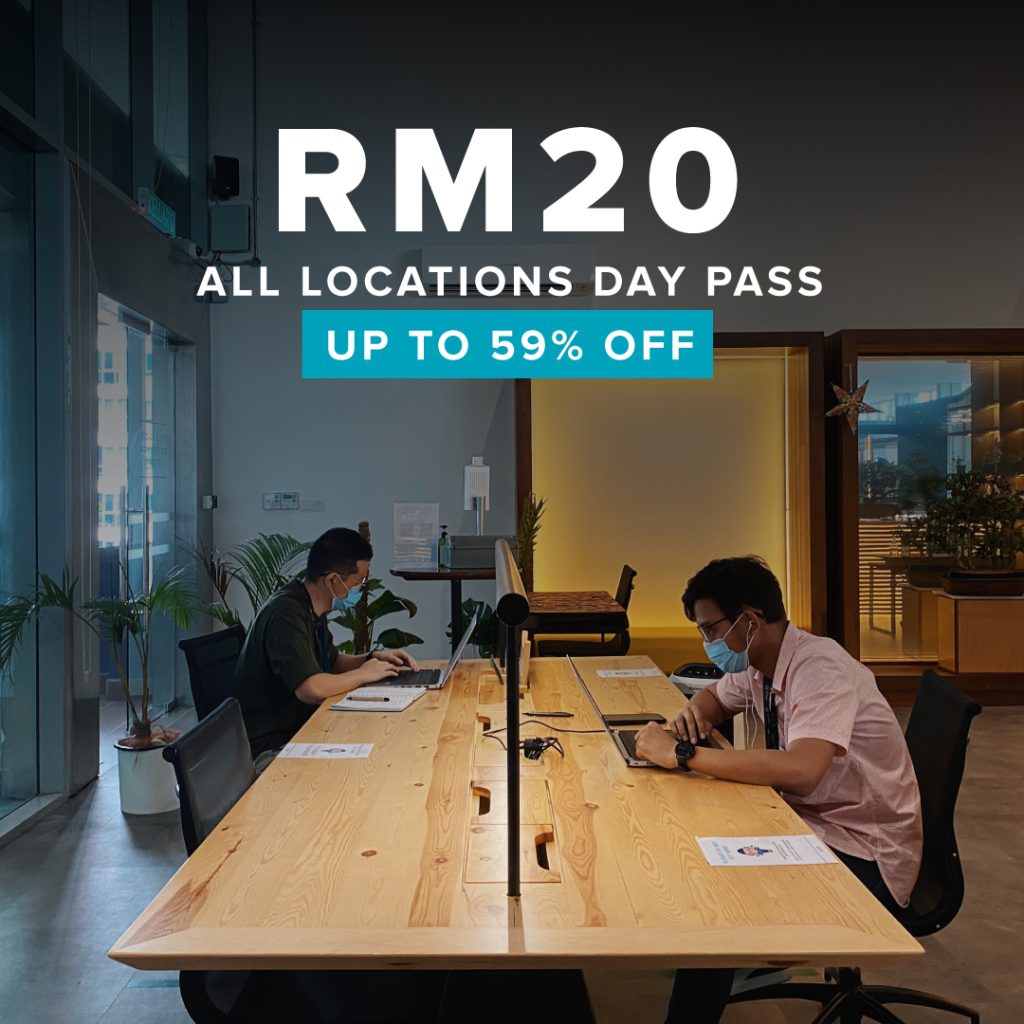 Benefits of a coworking space
Co-labs Coworking workspaces are specially designed with your productivity and wellness in mind as you hustle and grind. Each space is fitted out with well thought out amenities for your every need- be it for work, play, or rest.
Here are 5 benefits of a Coworking Space:
1. Networking
One of the greatest benefits of coworking is the ability to connect with people you otherwise wouldn't meet.
2. Reduce Loneliness
Coworking spaces surround you with a network of professionals and can reduce isolation.
3. Enhanced Productivity
It's human nature to become adapted and evolved by the people around you. If the social norm is to be working productively, you will be encouraged to do the same.
4.Remote Access
With no commute, no lunch rush, and no long hours in the office away from family or friends, working remotely can improve the health and wellness of employees by reducing stress.
5.Feel part of a Community
There is a sense of camaraderie when you are part of a group of like-minded individuals.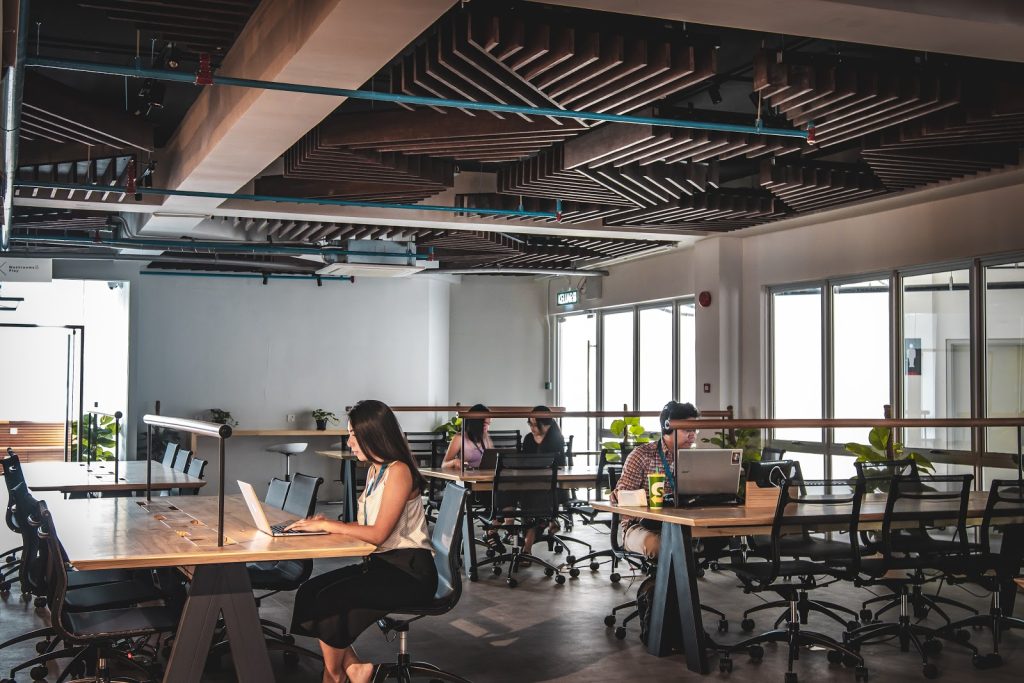 Your health and safety is our number 1 priority. We have implemented safety measures at all Co-labs Coworking spaces to ensure our members and guests are health is accounted for. Here's a closer look at what we've implemented:
1. Safety Dividers at all Fixed desk and Flexi desk areas
2. Automatic Temperature Scanners
3. Deactivation of our turnstiles
4. Sanitising Stations
So what are you waiting for? Reap in the benefits of a coworking space, bask in the creative ambience and get to know the #LabFam community at all Co-labs Coworking spaces. Due to RMCO, Pre-booking is required as there are limited seats available to accommodate our Day Pass guests.
Register for our RM20 Daily Pass promotion here.
Terms & Conditions
The Daily Pass promotion is valid for Flexi desk usage only.
Valid from 1st August 2020 – 31st August 2020.
Only 1 x redemption per person is permitted throughout the promotion period.
Due to RMCO regulations, pre-booking is required. Redemption is limited to the 1st 20 redemptions per location
Surprise gifts are limited to the first 20 redemptions.
*This promotion has expired