There has never been a more important time to exercise. In the midst of the COVID-19 pandemic, keeping a healthy immune system is key to fighting away unwanted diseases. Most of us are aware of the importance of working out however having the discipline to start a workout routine and stick with it is often difficult.
Whether you're at the beginning of your fitness journey or in desperate need of some motivation to start we are here to help you! Join us every Wednesday at our locations at The Starling & Shah Alam for a variety of fitness classes guided by Malaysia's top fitness instructors.
Our thriving community will provide you with all the motivation you need to achieve your fitness goals. Boost your immunity, sweat it out and be part of a community to support you every step of your fitness journey. Click here to register for Workout Wednesday.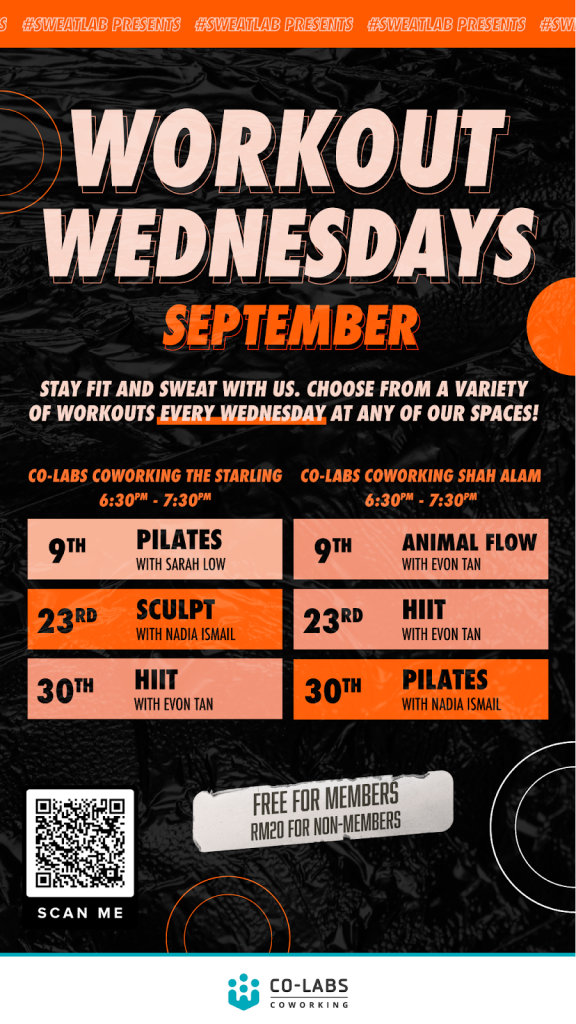 Fee:
RM20 for Non-members
Your health and safety come first thus we highly encourage you to bring your own yoga mat, towel, and water bottles. Social distancing guidelines will be implemented at all Workout Wednesday classes.
Click here to register for Workout Wednesday. Limited spots are available.