There has never been a better time to reorganize your Home Office. With the Movement Control Order implemented for the second time, it has left a majority of Malaysians to work from home to decrease the spread of the COVID-19 virus. While working from home, we must ensure our home office offers us the highest productivity levels. An organized and well-designed workspace leads to a healthier, less stressful, and productive environment. When comfort is prioritized in your work setting, your levels of productivity are at optimal levels. Here are 6 tips to optimize your office space to improve your health and productivity:
1. Be mindful of airflow and temperature
Fresh air is a great contributor to help you better focus. It is essential for your productivity that your office space has the right combination of airflow, temperature, and humidity. The air quality within an office can have an impact on your health, so consider investing in plants and opening windows to maintain a healthy level of humidity.
2. Invest in an ergonomic chair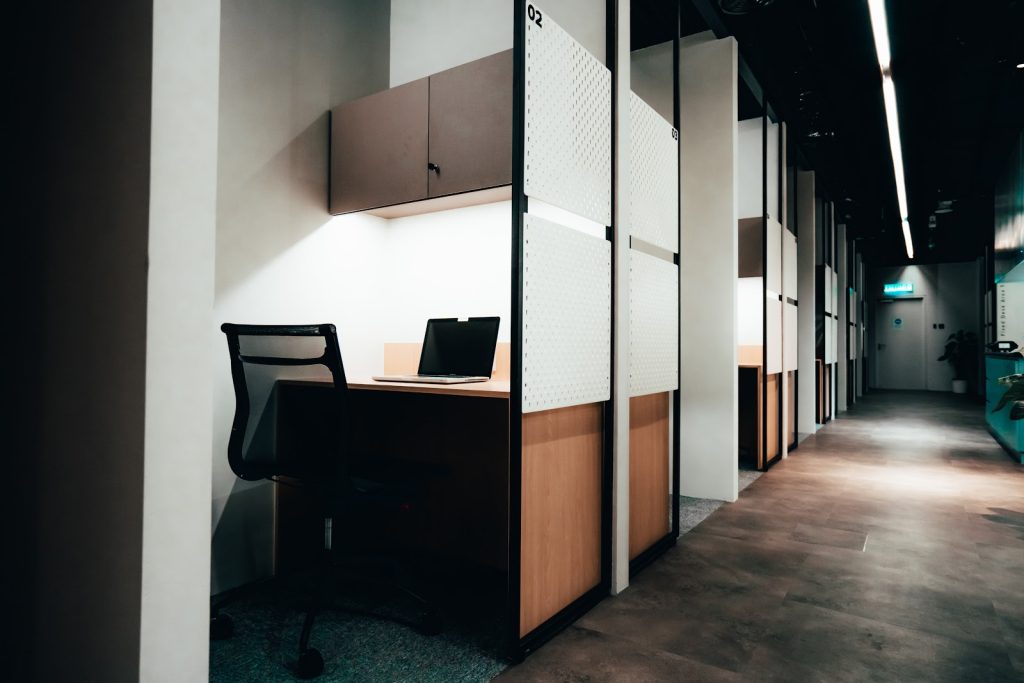 You will be spending hours parked in your office chair. Sitting on a chair that is not ergonomic will induce back pain amongst other negative effects on your body. Picking an aesthetically pleasing, ergonomically correct, and comfortable seat should be worth every cent, especially if your health is at stake.
3. Natural light and wiew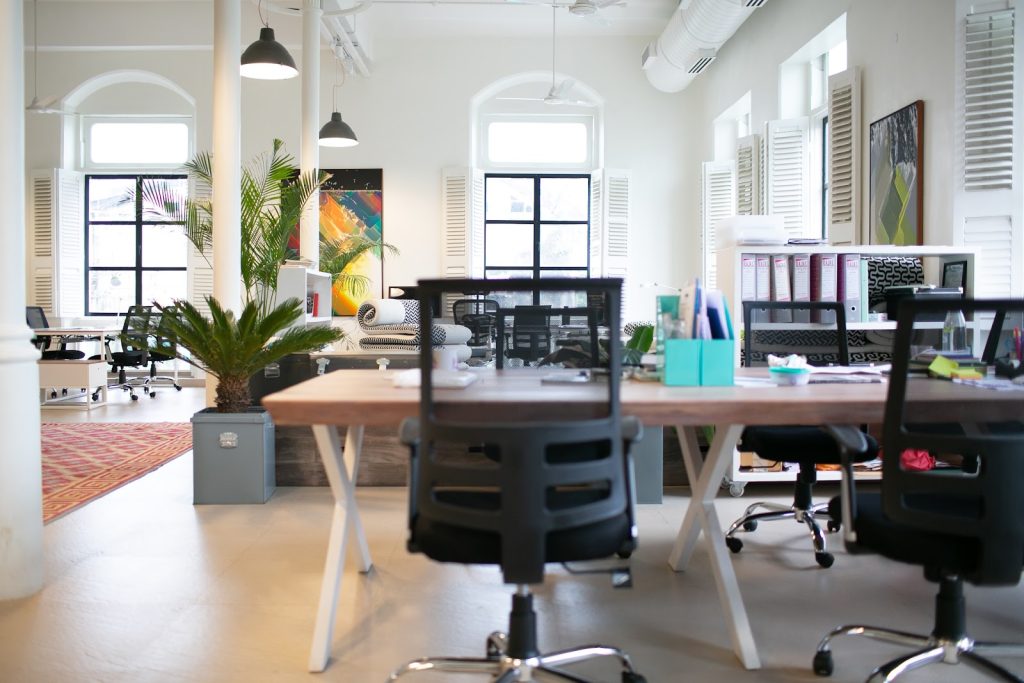 Good lighting is critical for any office space. Research shows it helps with productivity. Choose a workspace that offers natural light and a view if it permits. Position your desk to face the windows or in a location where your computer screen will not be affected by glare. No view? Position your desk to face a beautiful piece of artwork or an inspirational pinboard above your desk. Either will give your eyes a rest and something to focus on when you look up from your work.
4. Go green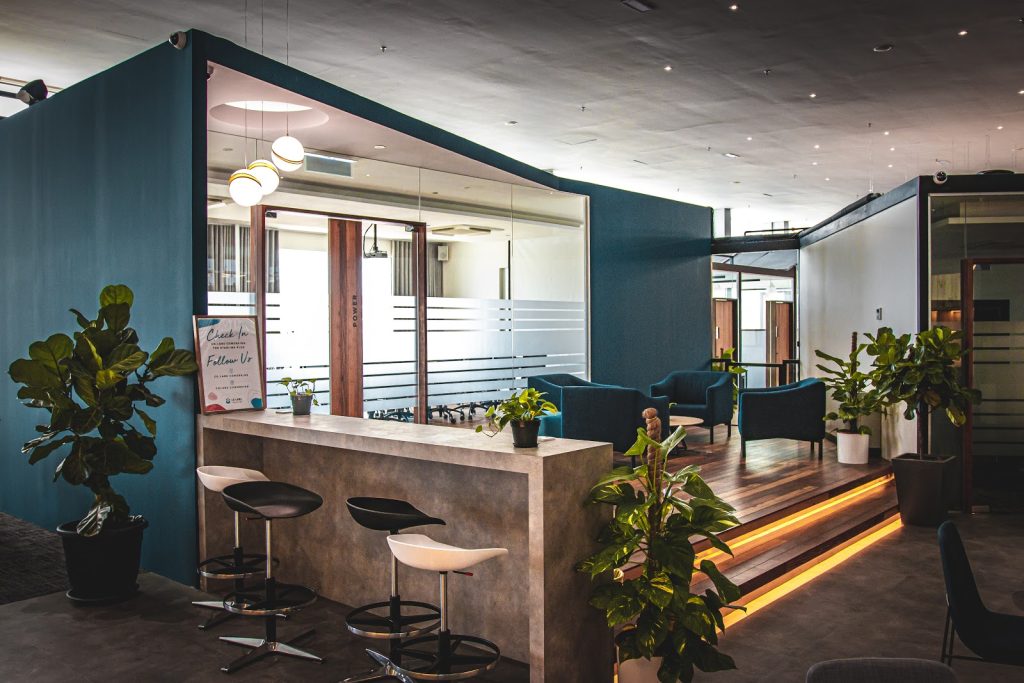 Studies suggest that we can make our workspaces happier and healthier through the power of nature. Viewing countryside scenes such as trees or water can reduce stress, anger, and exhaustion while increasing levels of happiness, energy, and cognitive function. Try placing an indoor plant or bonsai tree on your desk. Alternatively, you could select a piece of wall art that depicts natural environments.
5. Invest in a better storage system
What's the best way to keep your office organized? Storage, of course. Keep clutter at a minimum by investing in some solid storage solutions for your office space. Shelves, bookcases, storage boxes, and filing cabinets are all essential to keeping your workplace tidy and your workflow efficient.
6. Keep water on your desk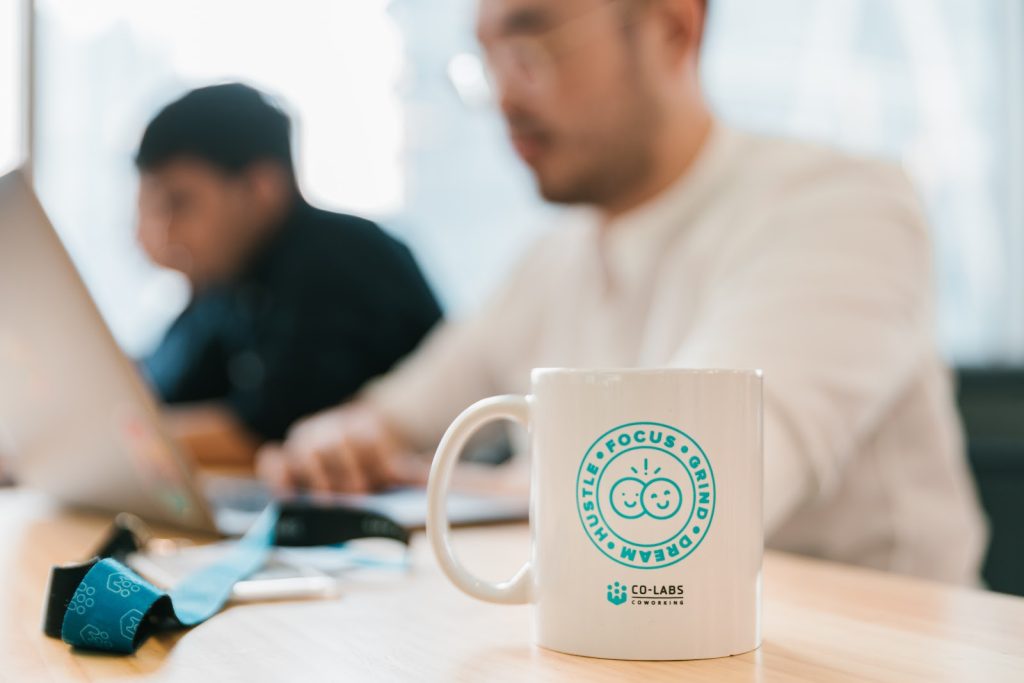 Increasing your water consumption will help improve the quality of sleep, energy levels, as well as clarity of mind, awareness, and alertness. Ensuring a bottle of water is always on your desk proves to be very beneficial for your work efficiency.
We hope that you stay safe and productive while you work from home, Malaysia. Let's flatten the curve together as a nation. We have done it once, we can do it again.