In celebration of International Yoga Day, our wellness partner EPIQUE+ Fitness hosted a musical themed celebration during the beautiful peak of sunset featuring Malaysia's most notable yoga instructors Kylie Denis and Robyn Lau. Perched on Level 48 of Naza Tower, the venue boasted a breathtaking view of the Kuala Lumpur City Centre skyline.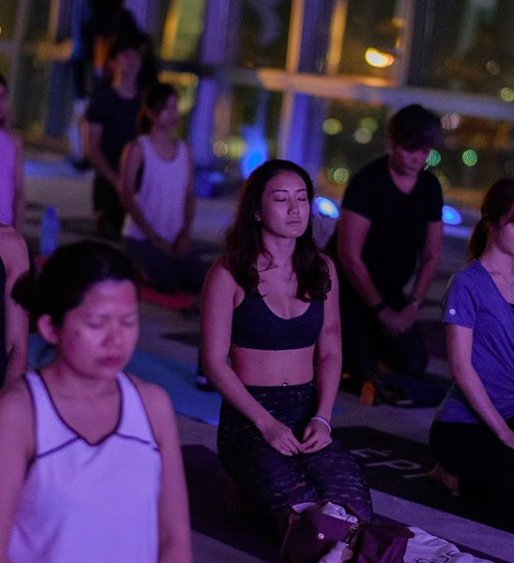 The event begins just as the sun sets while the DJ plays relaxing tropical themed music. Omology founder, Kylie Denis conducted the first yoga session at 6:30PM and Reebok Ambassador, Robyn Lau at 7:45PM accompanied with musical vibes by DJ Aria. All attendees received a goodie bag sponsored by Co-labs Coworking, Reebok, ChaCha Kombucha, Rawsome & Platinum Park Skyviews.
"When Platinum Park showcased "Blank Space" on the 48th Floor, as I was walking around, I was visualising the way we might utilise the space for fitness events. We had an event at ÉPIQUE+ where the sun was setting and that was on the 31st floor so I was imagining how a sunset might look on the 48th floor!" Tracy Minnoch, Epique+ Fitness Consultant describes her inspiration behind the full house event.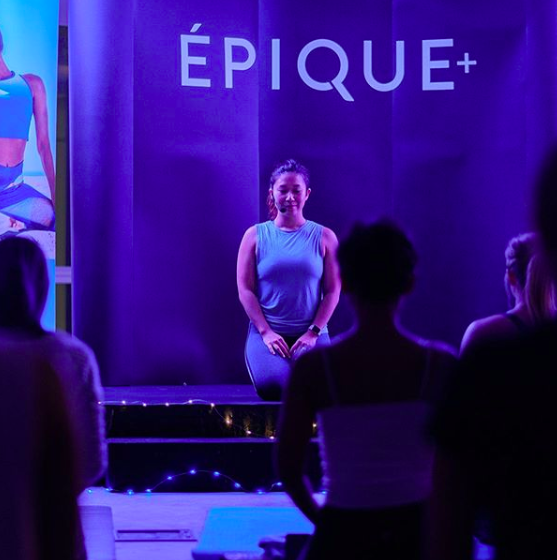 Attendees included yogis from all around, social media influencers, members of the media and many more. We're looking forward to more of these events with EPIQUE+ as we curate more fitness events like this that champion workplace wellness to help our members at our coworking space meet their fitness goals.