With the Movement Control Order (MCO) spanning over 2 months now, it is no surprise that business owners are facing uncertainties when it comes to sustaining their company during the pandemic. On 16th April 2020, Co-labs Coworking hosted a panel discussion discussing Business Resilience through COVID-19 with 4 key figures from different industries, sharing their personal experiences in adapting their businesses to the new normal in the midst of the COVID-19 pandemic.
The panel consisted of Benjamin Teo, CEO of Paramount Property Development Sdn Bhd & Director of Co-labs Coworking, a shared office space based in the Klang Valley that strives to provide a conducive workspace for SMEs and corporates. Karl Loo, CEO, and Founder of ServisHero, an app that provides service professionals for cleaning, disinfecting, plumbing, air conditioning services, electrical repairs, and more. Sam Kon, Founder, and Consultant of Beyond Infinity Consultancy, a company that offers offline & online Business Coaching & E-commerce consultancy through online training and workshops. Ee Ern Tan, Head of Business Development at PickUpp, an on-demand tech delivery platform that connects both individuals and businesses to a fleet of independent delivery agents to deliver anything, anytime, anywhere.
The talk began with the moderator asking the panel what kind of challenges each business faced during the transition period at the start of MCO. Benjamin shared that the new work-from-home model introduced a new way of working within the company as this has not been previously practiced before. Senior staff had to innovate quickly and adopt more tech-related skills to keep abreast with productivity within their teams. He later expressed that productivity levels did eventually increase surpassing what it was when employees were working in the office.
"There were a lot of immediate challenges that our company had to resolve. All of our employees were forced to adopt a Work-From-Home model. This decentralised model is very different from how our company usually operated for the past 50 years" expressed Benjamin.
For Karl, his biggest challenge was the declining number of clients who were concerned about the spread of the virus due to the nature of the business which was providing services for homes and buildings. On top of that, the shift in service trends is changing very rapidly to prioritize sanitizing. Within 36 hours of MCO, ServisHero launched a subsidiary called Disinfection2U, a professional disinfection service for homes and offices.
In Sam's favour, there was a high number who contacted him seeking business advice to sustain their businesses during the lockdown, advising them on tactics to maintain a healthy cash flow post-MCO. As Sam's nature of business is predominantly digital, Sam was able to conduct all his sessions on online video calling platforms to facilitate his online clients and consultations.
PickUpp was not as heavily affected as their business is an essential service and was able to operate during the MCO period. Ee Ern revealed that there was a massive drop in delivering non-essential items however in return, the company saw a massive increase in essential items such as groceries, food, medications, and sanitary products including face masks and hand sanitizers.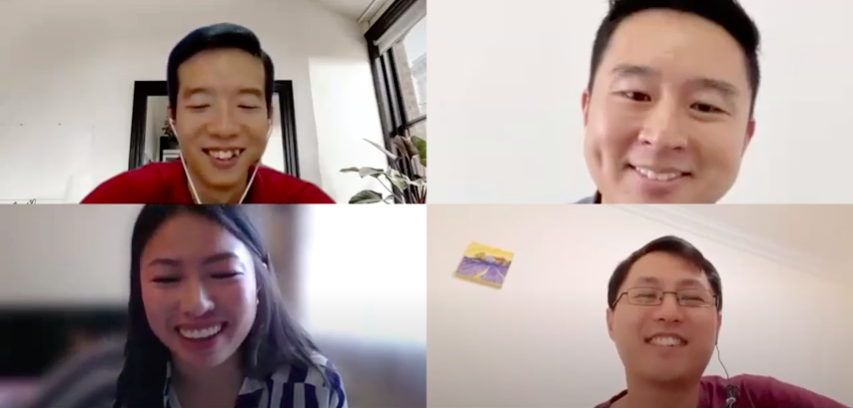 To ensure workflow efficiency, Benjamin mentioned that Co-labs Coworking will make changes to its organizational structure, culture, and technology. To facilitate a smooth implementation of its Business Continuity Plan, its workforce will be split strategically working in different locations to minimize the risk of spreading the virus. Culture wise, employees are to cultivate the independence of working from home. The use of technology is paramount during these times and all are encouraged to adhere to instructions set by leaders to ensure productivity.
ServisHero is no stranger when it comes to utilizing collaborative software and programs. Karl conveyed that his staff learned to use them much more efficiently than ever before since the lockdown.
"36 hours. That is the magical number where we come up with an idea and the execution time frame is 36 hours." expressed Karl.
The key tools used to accomplish this are solely focused on the use of collaborative software with the combined teamwork effort from the staff.
Sam instils optimistic views towards the looming business recession, as he knows many who are stressed and pressured to ensure their businesses are not stagnating.
As for Ee Ern, he stressed that a sense of routine is very important to keep your work schedule in check. Encouraging each other via video chat proved to be effective as a sense of camaraderie keeps productivity levels at a healthy state.
Interested to find out more? Watch the full replay of the session here. Learn their strategies on how to ensure business sustainability post-MCO and what you can do to adapt the new "normal".