We're so excited to reveal our latest collaboration to commemorate the 5th anniversary of Co-labs Coworking! This time around we teamed up with Szetoo from Stickerrific to personally illustrate a design that truly reflects the heart of Co-labs Coworking. This special illustration means a lot to us as it truly captures and emulates the qualities of what makes us Co-labs Coworking — our community. We asked YOU, our members, to tell us what makes us stand out from other coworking spaces and the answer always went back to 'Community', and we couldn't agree more! Throughout the years, we pride ourselves on building a sense of community here through prioritising workplace wellness for our members. From art workshops, and monthly wellness sessions to fun activities – who can forget the human orchestra or the life-sized snakes and ladders game! We truly believe that all of this and more is what makes up our brand's DNA.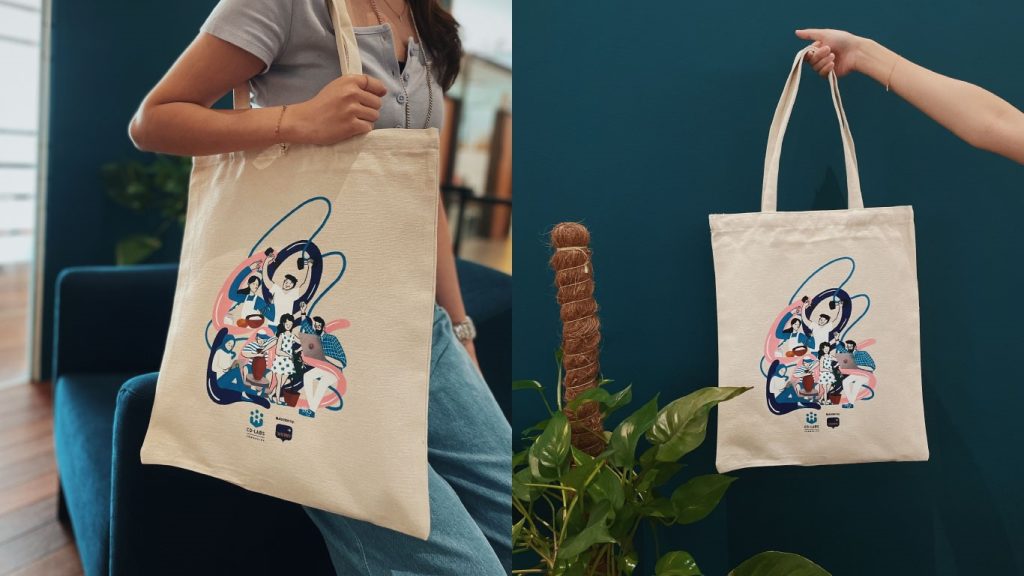 Signature colours
We really wanted to have a vibrant piece while incorporating our primary colours on the illustration. Accents of turquoise are visible in the swirl lines, characters and patterns of the illustration to represent the Co-labs Coworking color!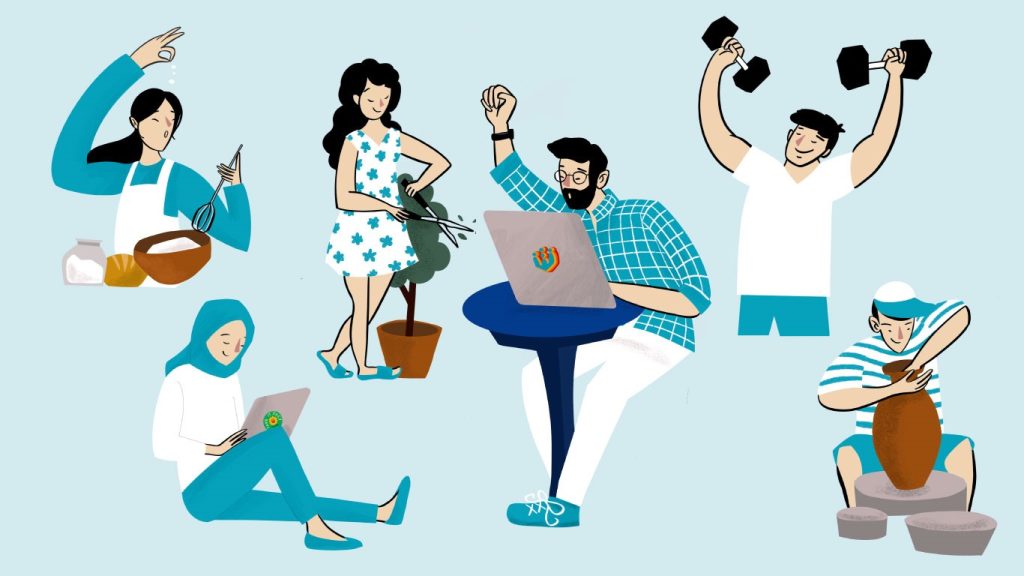 #LabFam
We pride ourselves on always putting our community at the forefront of our initiatives as we value community engagement. The characters in the artwork represent the #LabFam from a diverse background of different cultures, ethnicities, and professions coming together!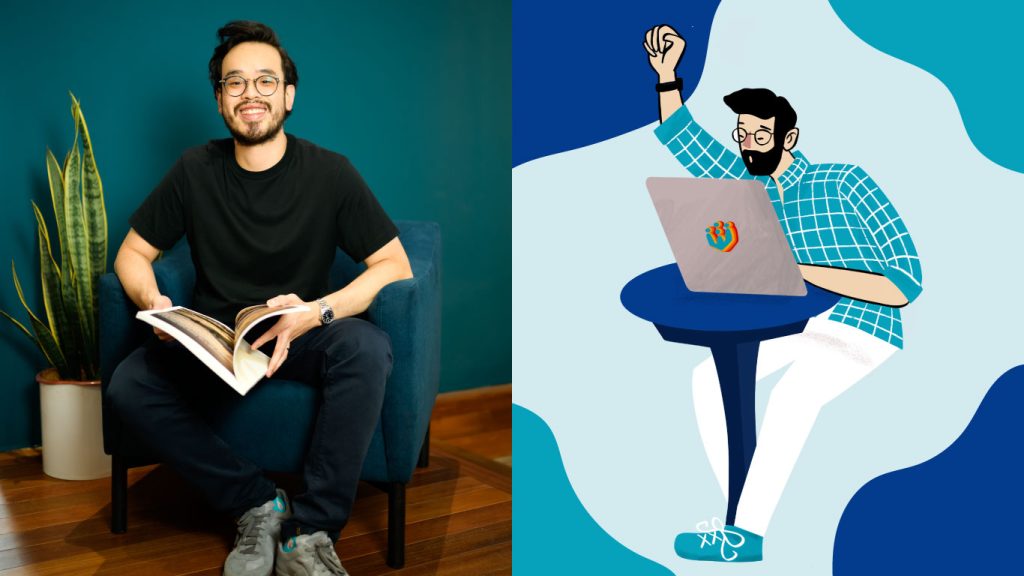 Featuring Co-labs Coworking founder, Benjamin Teo
An easter egg feature! We had Szetoo to illustrate Benjamin Teo, our founder of Co-labs Coworking in this illustration. Benjamin once shared his vision of creating a holistic coworking space. In an article from The Edge, he said "Co-labs Coworking places a strong emphasis on community and has a team dedicated to advancing related activities. We want like-minded people to come together to finish their job and achieve their objectives."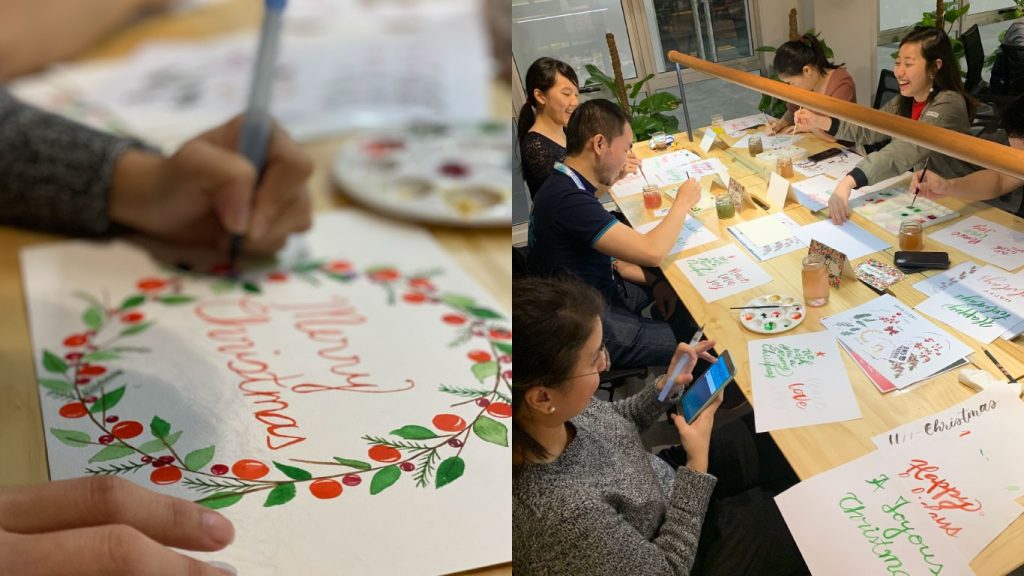 Collaborating with Stickerrific isn't anything new to us as we have done projects with them in the past, for instance, our latest campaign; Lokal At Heart which features local artists' artworks, other workshops include watercolour, brush lettering, and more. We always look forward to more collaborations with our amazing partners!
Sign up for a coworking membership today to get your hands on this limited-edition tote bag!
For more blog stories, visit us here.