Malaysia's art scene is gradually growing with the birth of many talented artists. Many artists locally are often left unnoticed and not recognized for their creativity and artistic self. As Malaysians in the coworking space industry that accommodates small businesses, start-ups, and entrepreneurs for them to grow their businesses and make themselves known to the world. We want to play a part in providing a platform in our space to support our local artists for their amazing artworks and pieces through our art campaign, Lokal At Heart.
At the core of what we do, there is a belief within us about art can forge positive energy and impact individuals as well as communities in translation of what we would like to convey to our #LabFam and stakeholders. It is important to us that we can find an alternative means to support the artworks of our local artists for them to have more social interactions among their consumers and fans. We hope our space contributes as a medium for these artists to share their stories through their variation of art styles.
With this belief in us, we decided to reach out to a few local artists who have been working as illustrators of their own. This campaign featured artists come from all types such as illustrators, graphic designers, painters and they are Szetoo of Stickerrific, secondfloorneko, jacktus.my, d'peculiar, by.byno, thelittledot, fish_koou_illustraton and kopicat. All these artists' artworks are mostly inspired by their surroundings, interests and themselves. 
Here are the eight featured artists in our Lokal At Heart campaign.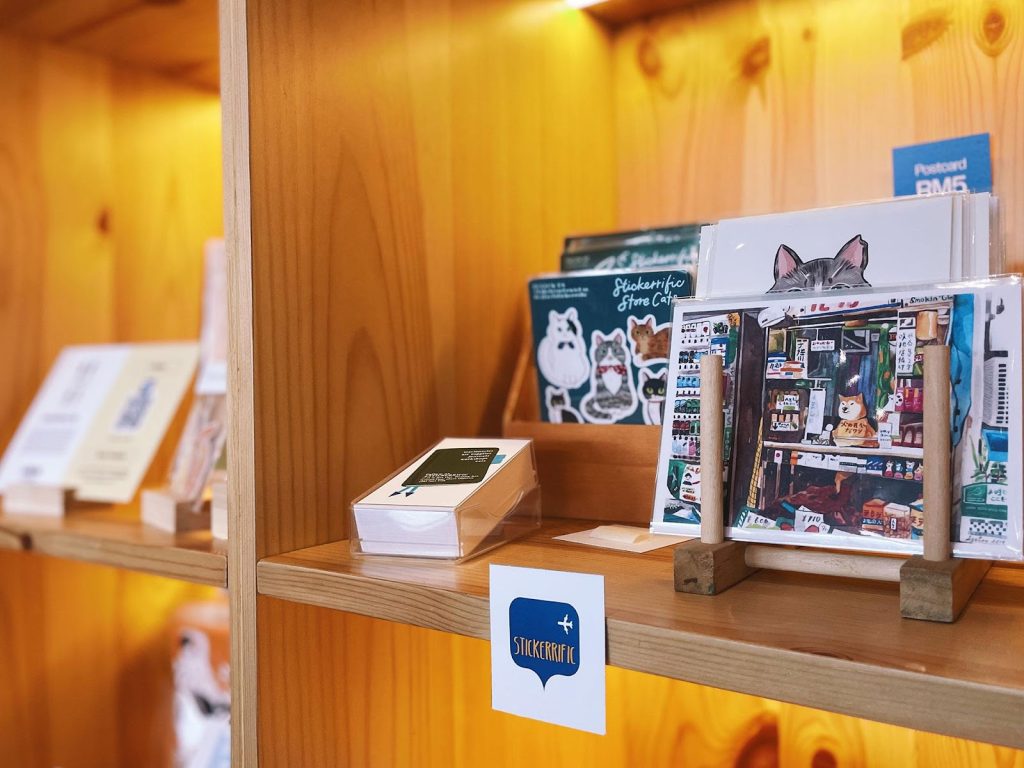 Grasp the opportunity when you see it and that's exactly what Szetoo WeiWen has done! Starting from only selling stickers to having an actual physical stationery store of their own with her sister, Szetoo Weishya at Jaya One. They aspire to promote local culture through art and community events with their love of food, history, and nature, hence their art is dedicated to these themes.
2. Nikki Yong (secondfloorneko)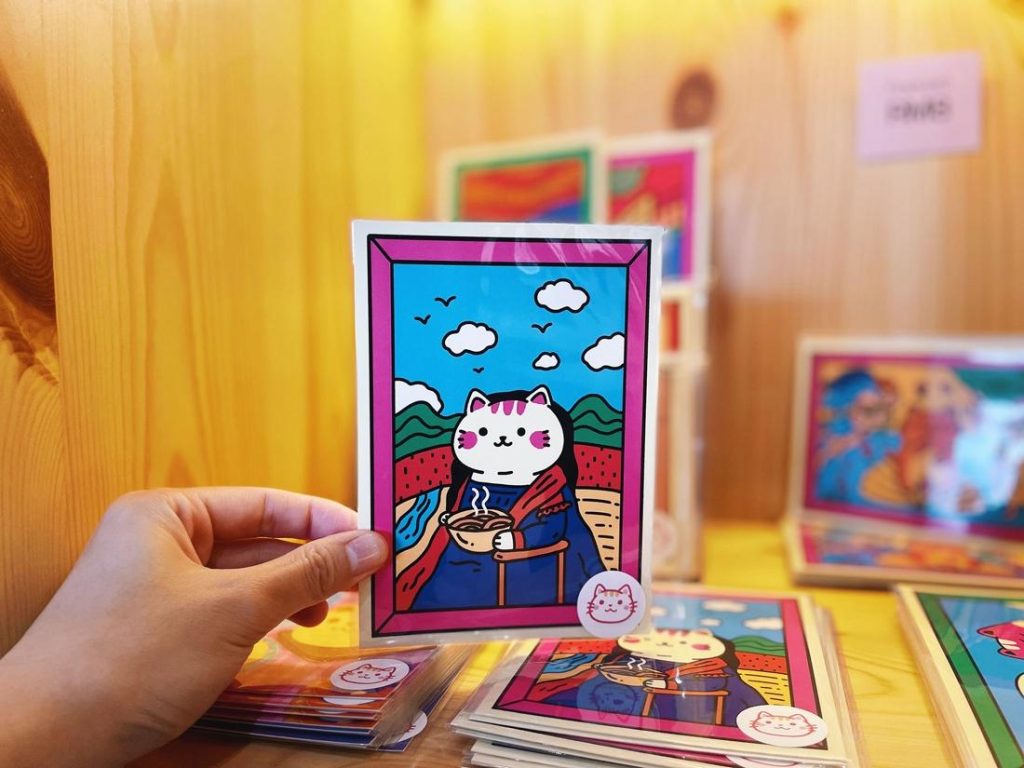 This talented cat lover, Nikki Yong's illustrations are created based on her observations of the cat's behaviour and mischievousness. Believe it or not, she doesn't have a pet cat, but she often feeds stray cats that stop by her house. This led to her having inspirations for illustrating her artworks. "I'd love to keep illustrating cute cats to make someone's days better," she said.
3. Jack Yin (jacktus.my)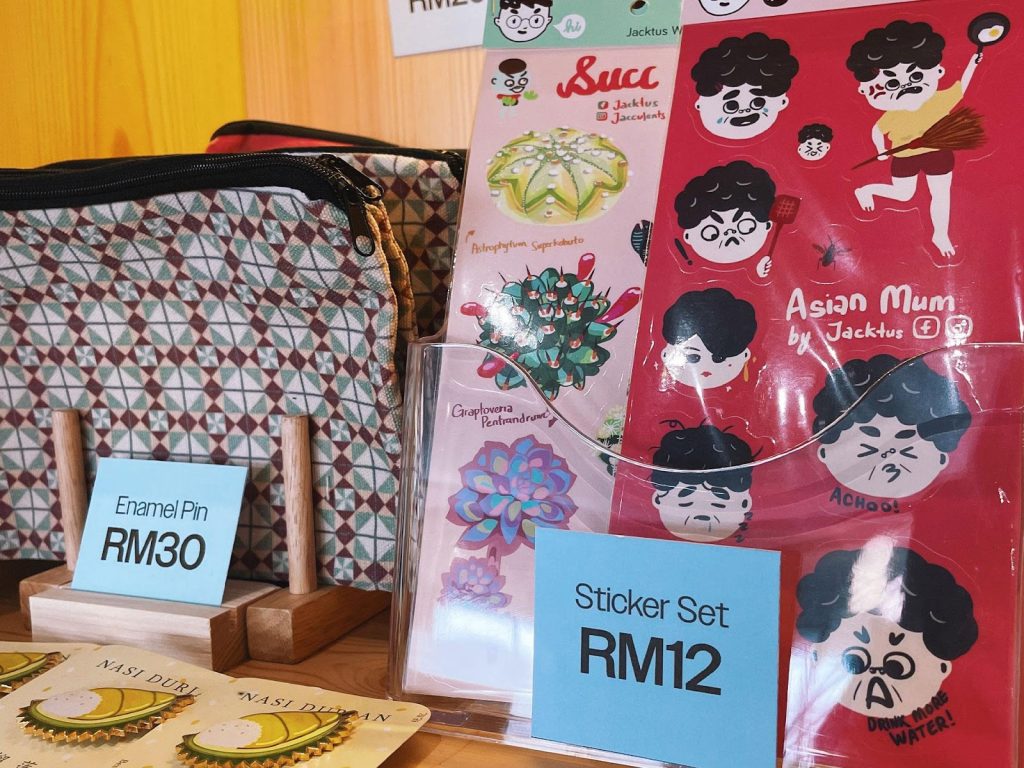 The atmosphere of a local kopitiam and the love of kopi teh ignited the love he has now for his current projects. Some of his iconic artworks feature the prominent kopitiam culture of Malaysia that we all share. Other than that, there is also a peranakan series of home decor that he painted this time around.
4. Joey Wong (d'peculiar)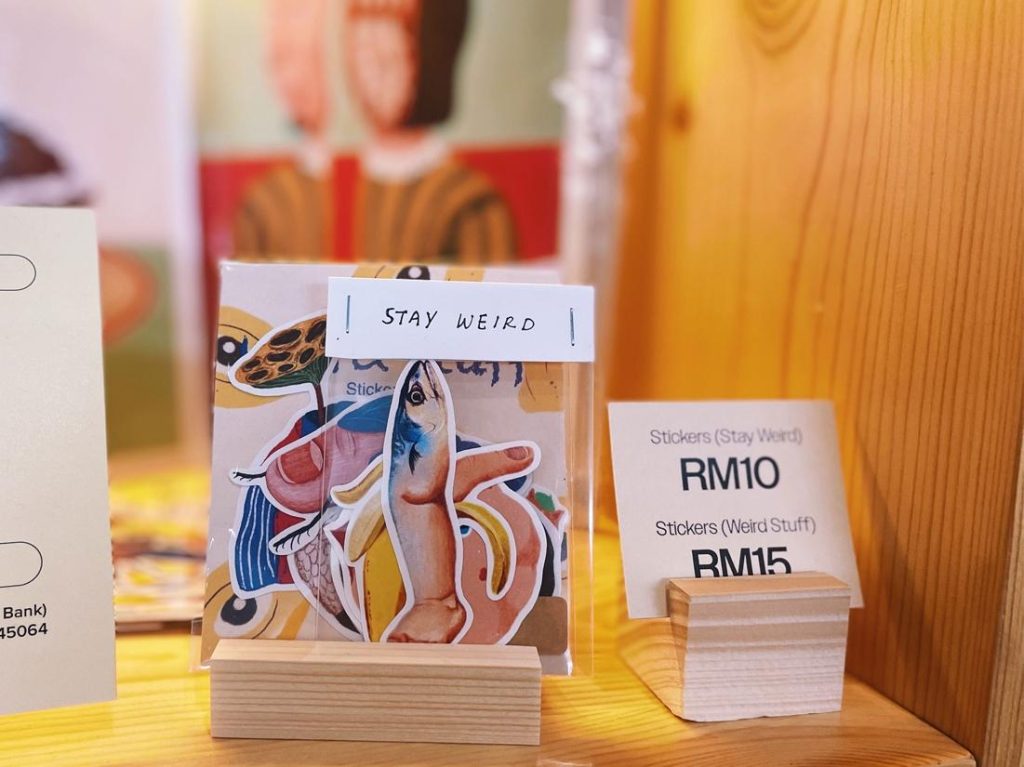 When someone is called an outlier, they are someone who differs from each other or the rest of the group. The variance of behaviour and beliefs, with the perception of being "outside" the norm or the group. Joey's artworks often feature faces, hands and other body parts with her vivid imagination captured in a surrealist and absurdist style. Her work's peculiar art style makes it visually pique interest to her audience.
5. By.byno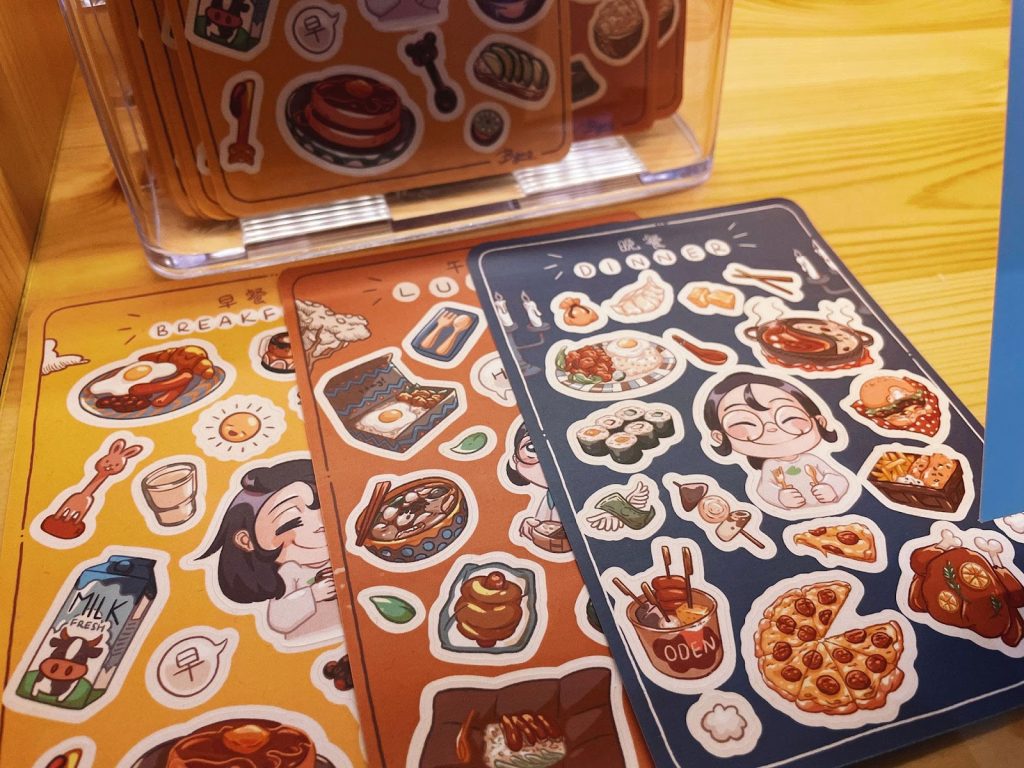 She is a self-taught artist based in Kluang who goes by the persona of her own character 'Byby'. Her work is inspired by Pinterest and all her favourite food.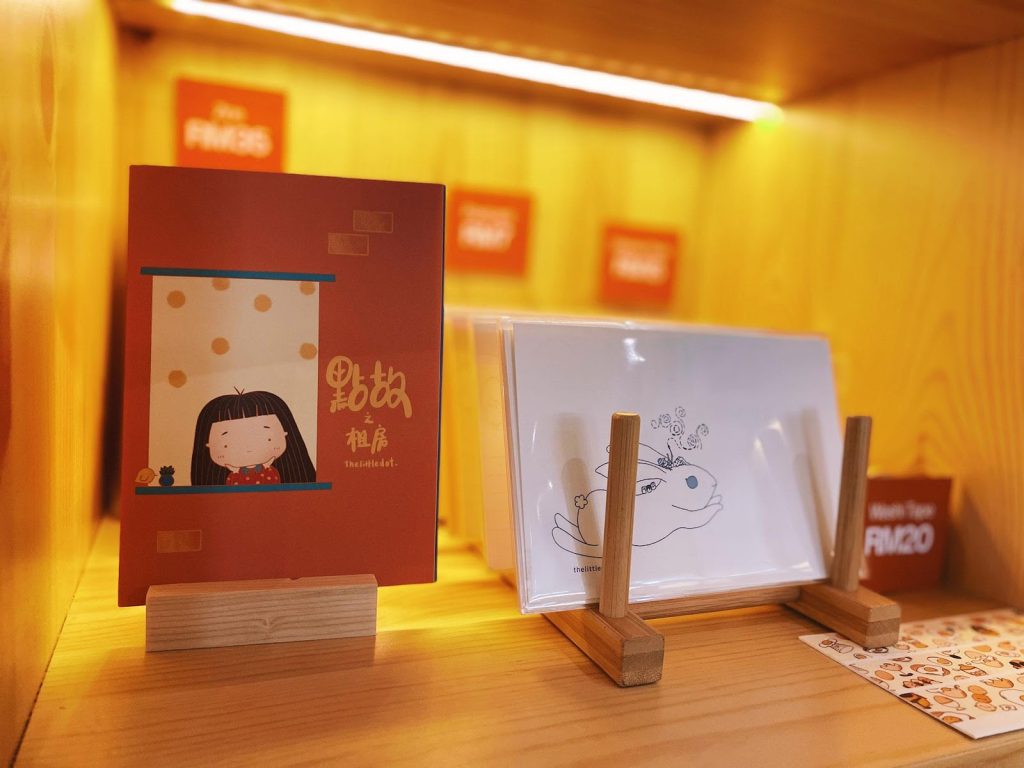 Despite feeling you're tiny and insignificant, she believes those who pursued their dreams relentlessly and bravely will eventually be heard and shine brightly. Exactly how she described herself, a small, tiny and unremarkable dot but still enough to make a difference in this world. She has featured her artworks in KL Art Book Fair 2021 and GMBB KL.
7. Fish Koou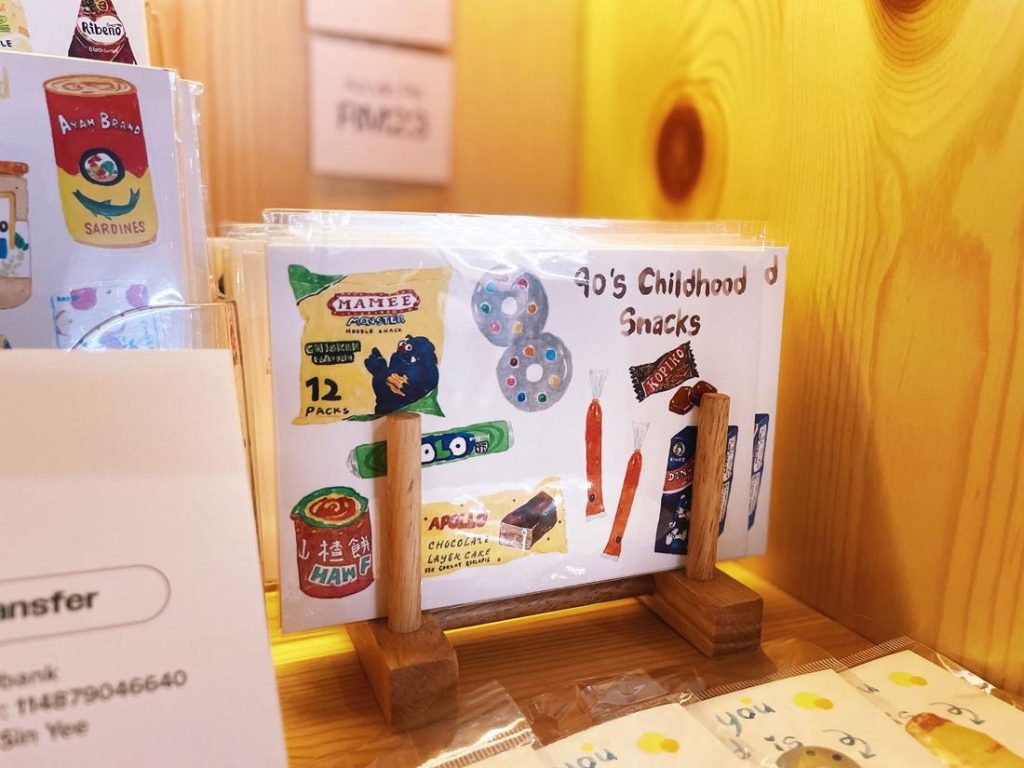 Colour is powerful and essential to our lives. She draws inspiration from her daily life and travels with a sense of nostalgic childhood memories. She believes that colour is an essential element to brighten our lives in the world that we are living in.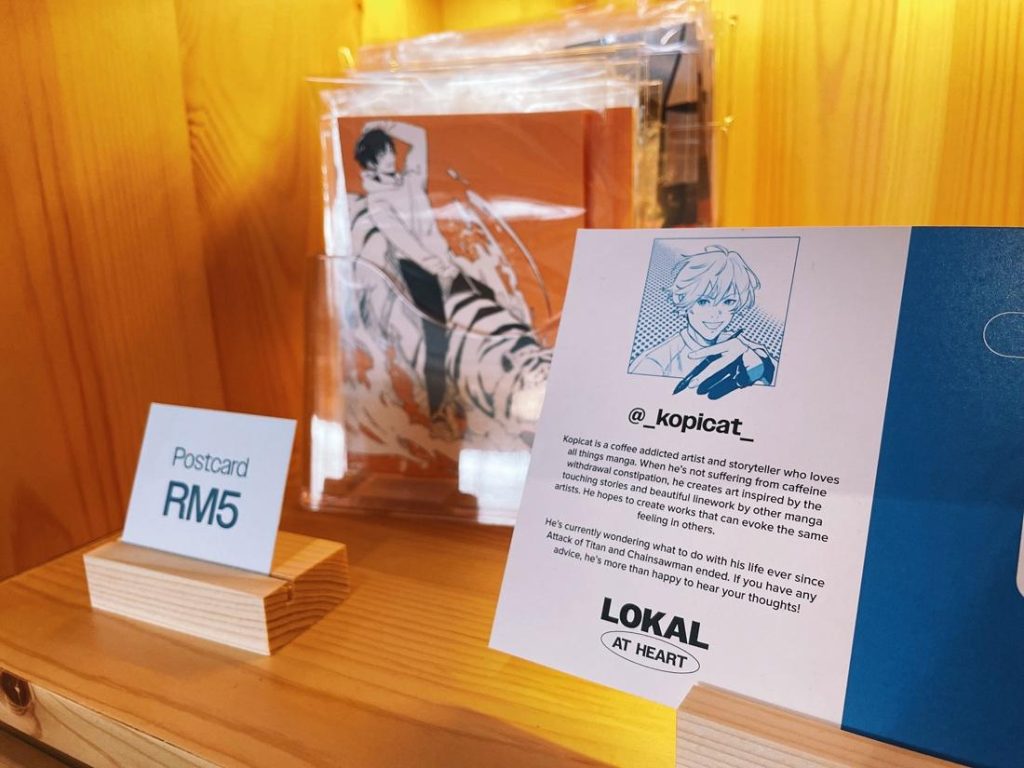 There is always time for everything and anything as long as it is your passion. All his illustrations are inspired by Japanese anime characters and are posted on his Instagram and Reddit.
Ultimately, art is a universal form of communication; Lokal At Heart provides the ability to connect and share artists' creativity and artworks to communicate with the community. It is great to have these local artists featured in our coworking space, giving us the ability to support and give voice to our talented local artists. When you see the passion and individuality of these artists, it becomes easy to embrace their work of art. We hope that local artists can gain exposure and earn income while putting their art at our space with a platform as simple as a coworking space. We believe that small steps like these can help empower the community to achieve and build upon success.
For more blog stories, visit us here.