With the COVID-19 pandemic spreading across the world, safety precautionary measures have been implemented at all Co-labs Coworking spaces to ensure the health and safety of our #LabFam. As all our members return to our workspaces and businesses resume operations, the health and safety of our guests remains our highest priority. With that in mind, we have implemented procedures that ensure the health and safety of our guests and members. Our intention is to move forward as we reimagine the new normal. Additionally, we have increased our cleaning frequency, especially for high touch areas, toilets, and common areas as well as conducting daily space sanitisation using an approved anti-bacterial nano disinfection spray. Here is a closer look at 5 safety features we have implemented at our coworking spaces: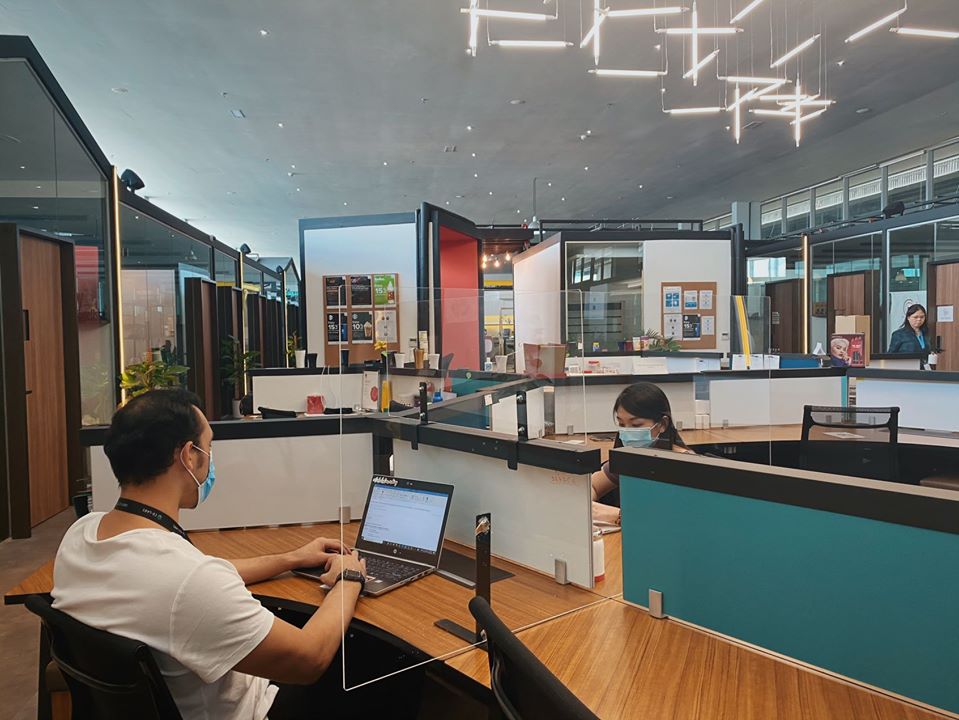 1. Safety Dividers at all Fixed desk and Flexi desk areas.
There's never been a more important time to keep workspaces safe and clean. Installing safety dividers at the Fixed Desk and Flexi Desk areas keep our members at ease as they work safely in adherence to a safe distance from the next person.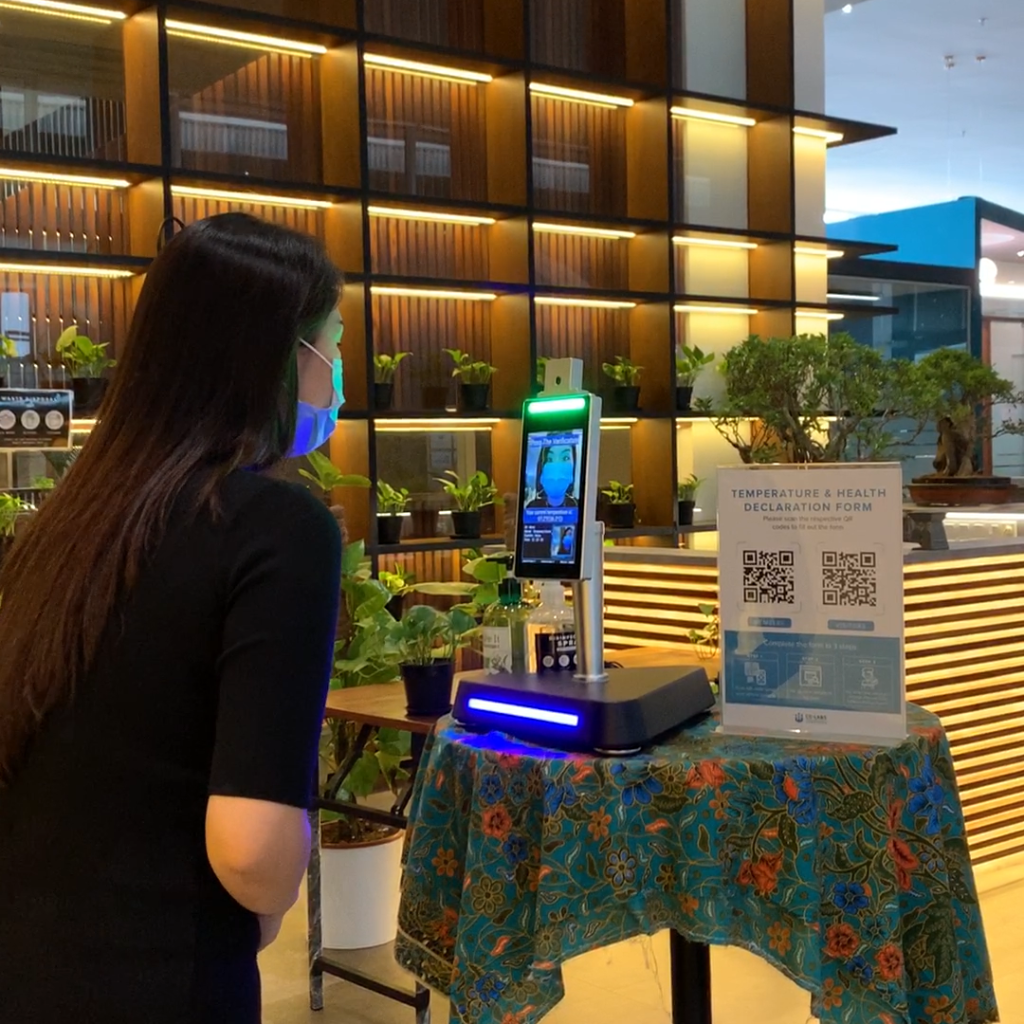 2. Automatic Temperature Scanners. 
The high-performance infrared temperature sensor is able to detect body temperatures effectively, helping us manage crowds and entries into our spaces effectively. With the help of this automatic temperature scanner, the risks of cross-infection will be efficiently avoided through early detection of anyone with a high temperature.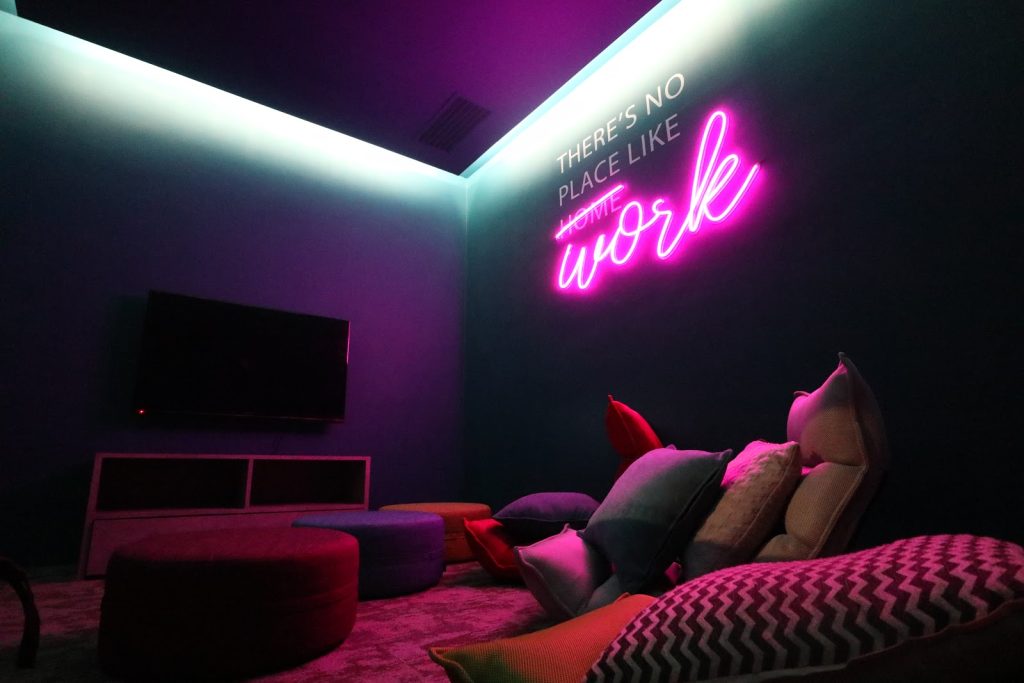 3. Temporary Closure of our facilities
Our Gamers' Nest, Nap Pod, and Photography Studio are closed for the time being. However, our Mother's Room will be available to our members upon request. This is to minimize contact at shared common spaces to keep our members safe.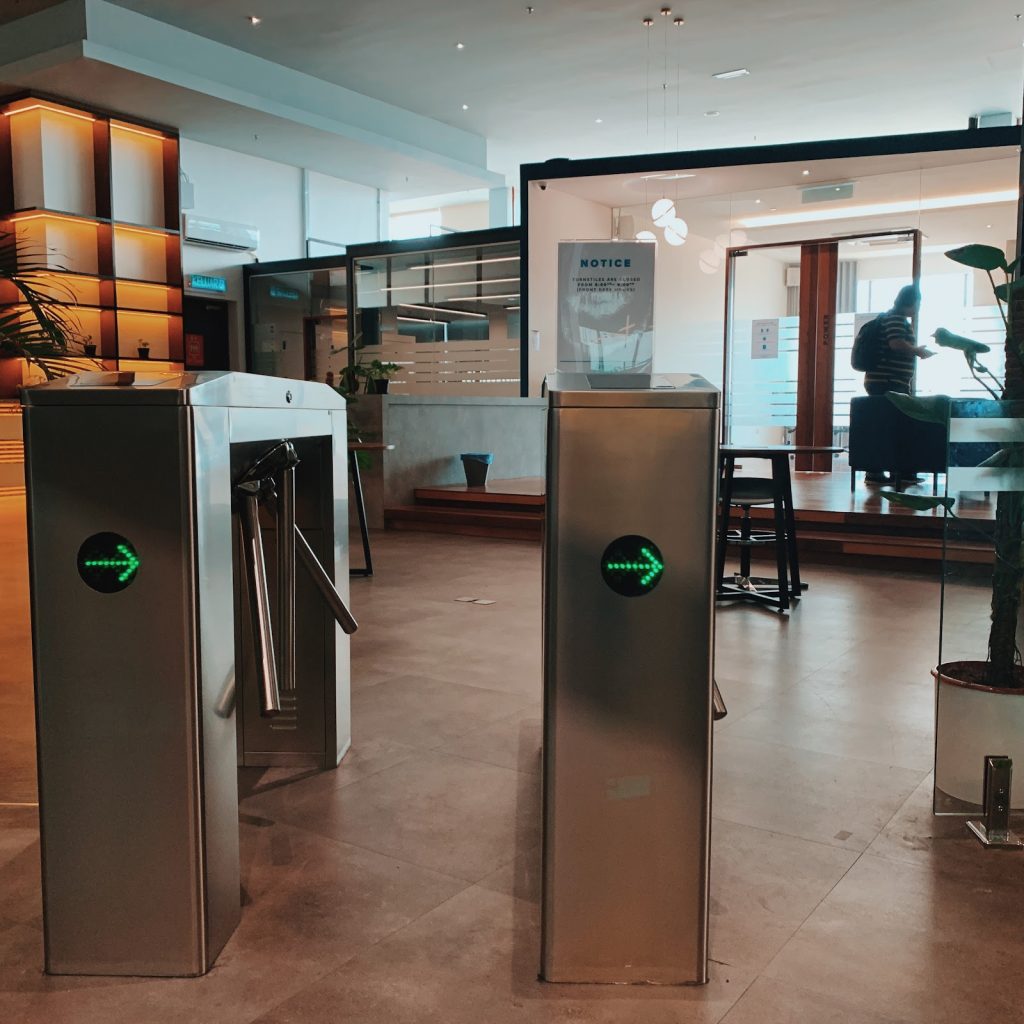 4. Deactivation of our turnstiles
To further reduce contact we have temporarily disabled our turnstiles during operation hours. This also makes it easier for members to move in and out of our space efficiently while minimizing contact on surfaces.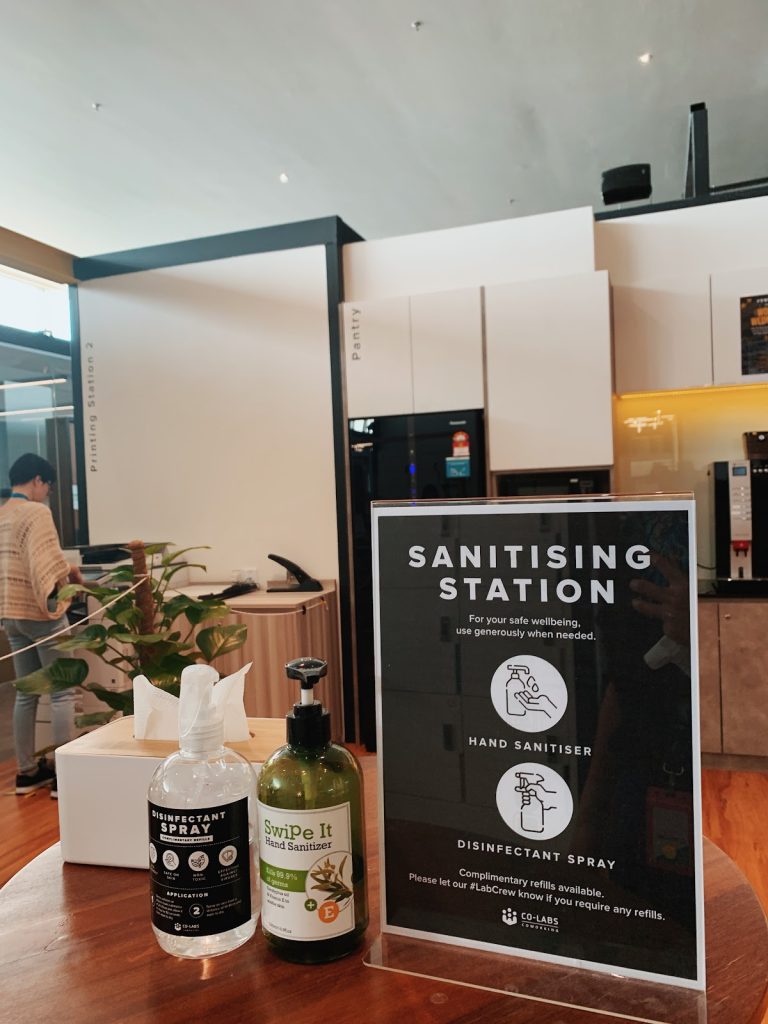 5. Sanitising Stations
Sanitisation stations are available at high traffic areas at all our spaces. Each station provides disinfectant spray, hand sanitiser, and tissues for our members to clean after themselves.Our aim is to keep our members safe at all times by encouraging everyone to maintain the highest level of hygiene and abide by all health and safety precautions recommended by the Ministry of Health.
Stay safe, #LabFam!