HELLO KUALA LUMPUR!
We unveil our flagship Kuala Lumpur space that sparks and dazzles in all the right places.
It has always been a dream of our director, Benjamin Teo to create a cohesive and avant-garde coworking space in the Golden Triangle, to provide a modern work playground that addressed the business needs of those in the Kuala Lumpur vicinity, incorporating workplace wellness as a key priority to promote the notion of work-life integration.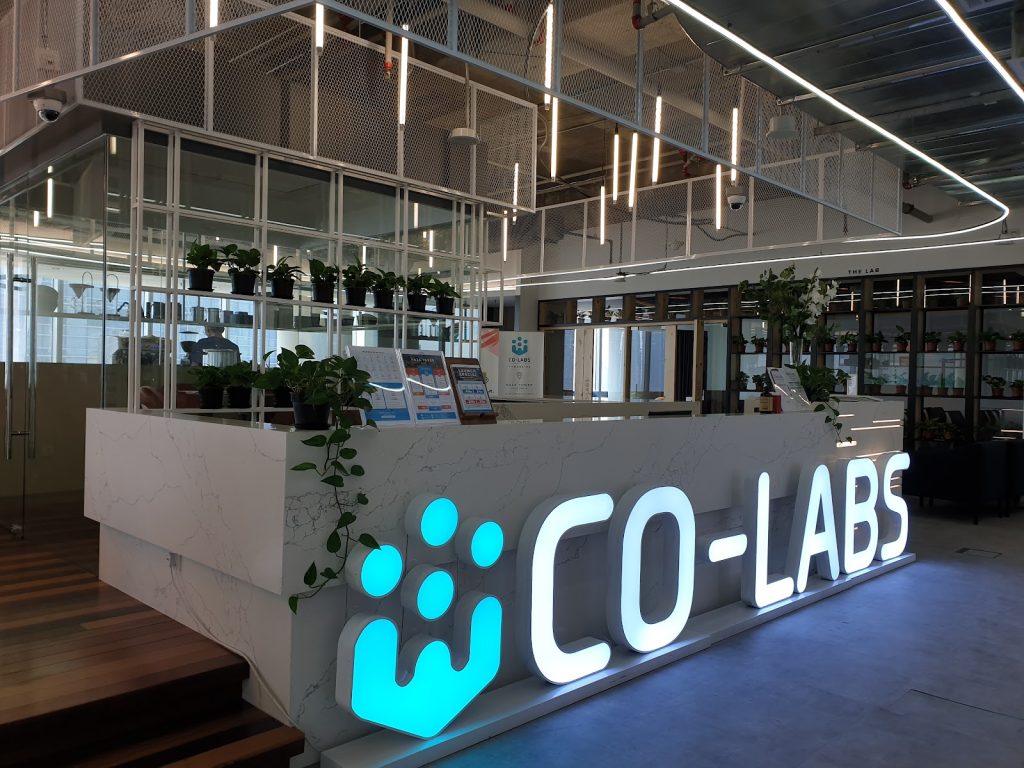 Perched across 2 floors on Levels 23A – 25 at Naza Tower, Platinum Park and spanning 27,000 sq. ft., this collaborative shared office space in Kuala Lumpur houses a host of membership options and plenty of modular private office spaces and open desk seating configurations to suit every business need- from freelancers, startups, small and medium enterprises down to corporates.
What's New!
Enterprise Solutions Package for larger teams
We've recently introduced our Enterprise Solutions Package which is a customized membership package to suit the unique needs of an enterprise, which comprises of 20 or more team members. Options for enterprise packages include multiple desk and seating configurations (Flexi, Fixed and Premium Suite options), a fully-customized anchor tenant suite with a flexible seating arrangement (subject to our client's needs) as well as other bundle packages. As we grew, we realized that we needed to accommodate the growing needs of larger teams, that are unique and personal to each business.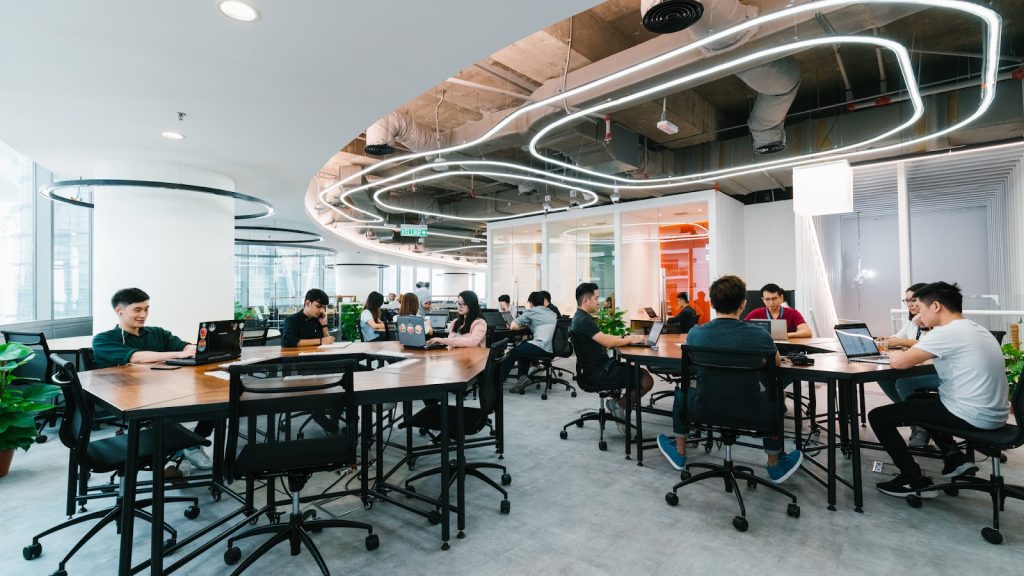 Did we say BOARDROOM?
Yes, you heard it right. A large 24 pax boardroom is now available for both our members and open to non-members at a fee. The spacious boardroom comes with a large projector, blackout curtains, plenty of universal charging ports, in-built HDMI cables, extra couch seating, and other on-demand items. Co-labs Coworking is the first coworking space in Malaysia to offer such an extensive boardroom facility.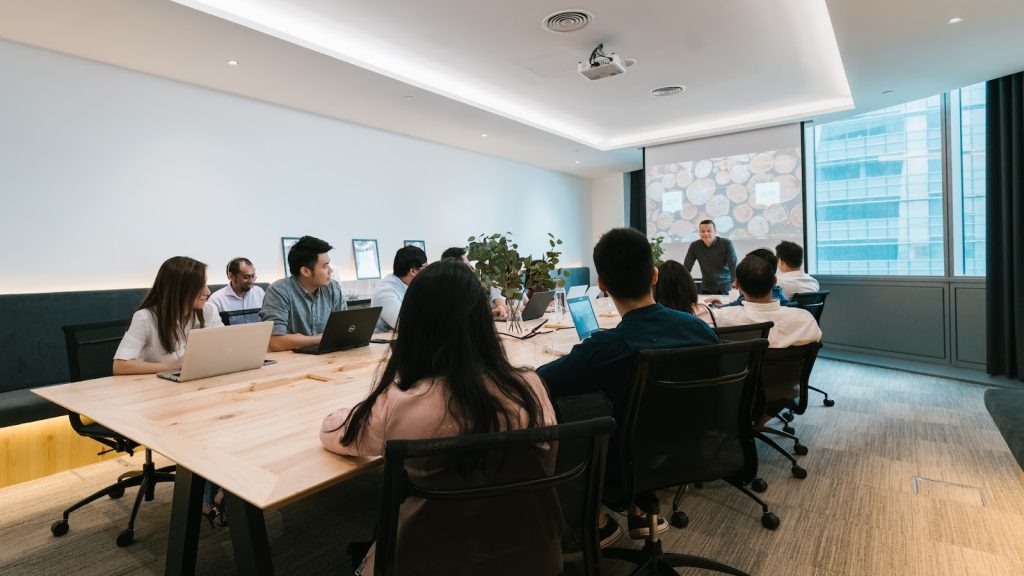 Lights Guide The Way
Interior design aficionados may stop to admire and notice our stream of light that seamlessly connects the entire space from above, as the ray of light streams brightly through the hallways, breakout areas and desk areas throughout the space- perpetually leaving a light reflection on the glass. This highly-intelligent use of light provides the perfect ambiance to inspire our members daily, with freedom movement in mind.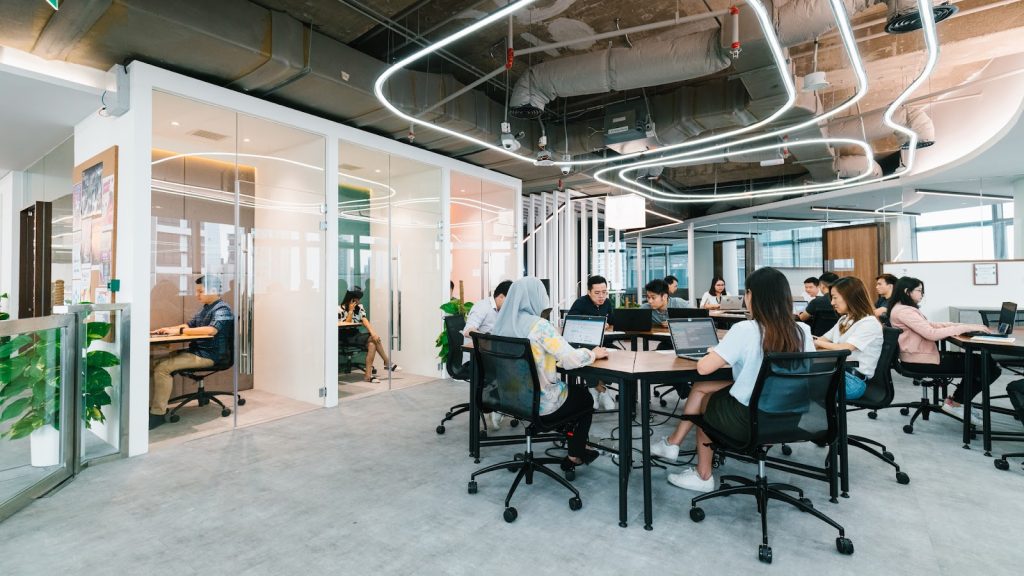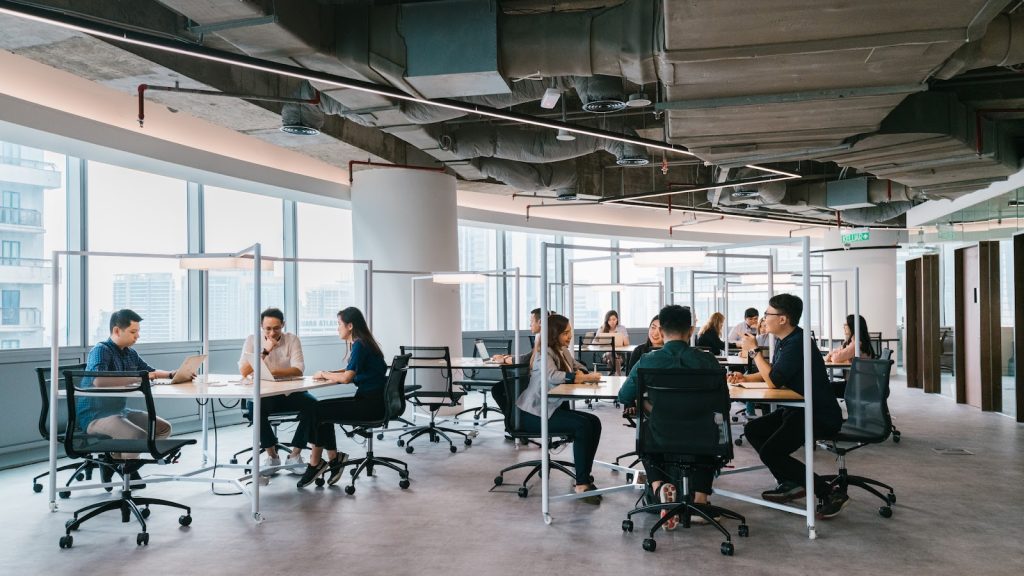 Ideas that FLOW
Members can take root and flourish with Workplace Wellness in mind as our vibrant and conducive workspace at Naza Tower, Platinum Park now plays home to FLOW, our members-only lounge where our #LabFam can literally just take a chill pill, mingle and call this space their time-out.
At FLOW, we take relaxation seriously. There is a hammock perched from the ceiling, welcoming one in need of some gravitating movement and comfy lounge chairs to just rest and relax.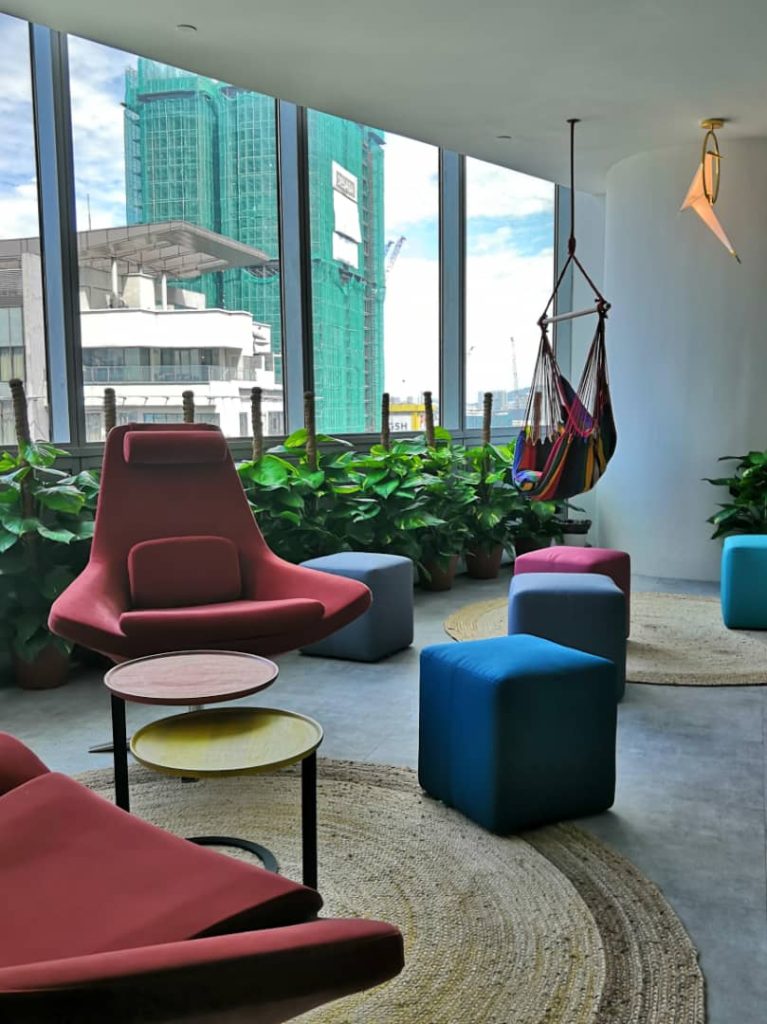 THE LAB – events, workshops & more!
Our new event hall will play host to a multitude of upcoming events, ranging from corporate events, networking sessions, member mingles, workshops, training sessions, conferences, meetings & more!

The events hall is well-equipped with a double screen projector, a wireless mic, AV system and all the other nitty-gritty. It is also available in a theatre, lounge or classroom setting- whatever that tickles the whim of our event partner's needs.
This spectacular new coworking space located in the heart of Kuala Lumpur is more than a shared office workspace – it is indeed a modern business playground that brings communities together under one space.
BOOK A TOUR with us today to cruise down our 200-year-old upcycled Chengal wood & glass adorned hallways with us and meet our amazing team!