Over the past two years, the world as we know has been irreparably changed, due to the Covid-19 pandemic. Health restrictions and the need for social distancing have forced us to completely rethink many of the traditional ways we do things. One place where change has been most visible is definitely the workspace model. The fixed workplace was once a cornerstone of modern business practices. It was expected for employees to go to an office every morning, work for a certain number of hours, and then return.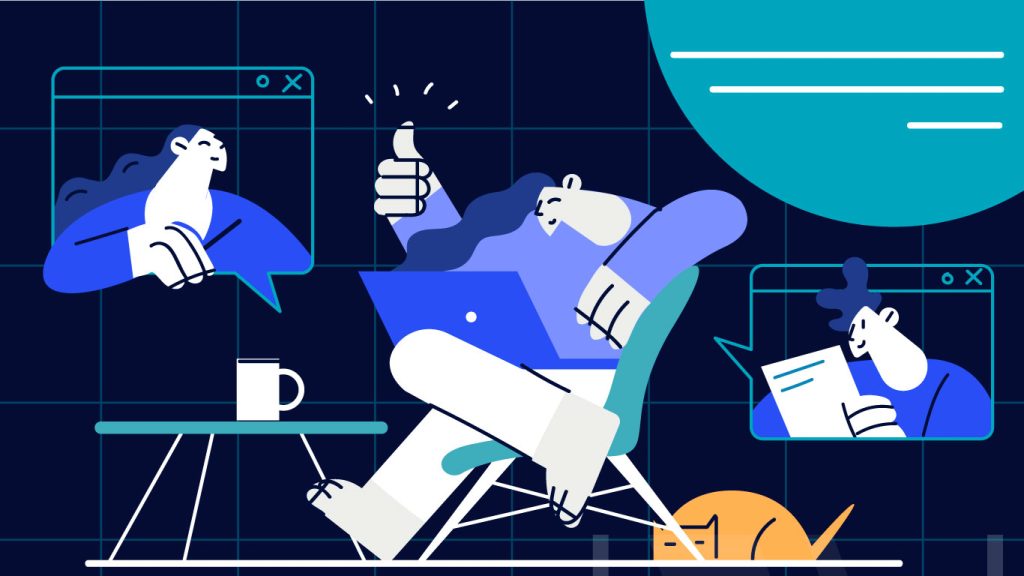 The pandemic, however, forced businesses to adopt remote working. While difficult to adapt to at first, employees and employers alike adapted to teleconferencing and working from home, resulting in practices like this becoming part of the new normal.The rising rate of vaccinations have since loosened the pandemic's once-iron grip on the world, and things are slowly returning to how they once were. But is it truly worth returning to old, traditional workspace models again? Given that remote working has been discovered to be just as effective?
Always having your employees in the office does have benefits. Yet having a more flexible work-style might also be a good idea. If your employees have discovered how to perform successfully from their homes, why risk disrupting these positive results? Choosing between these two models can be difficult. But there's also a third option. Why not adopt a whole new model? The hybrid workplace.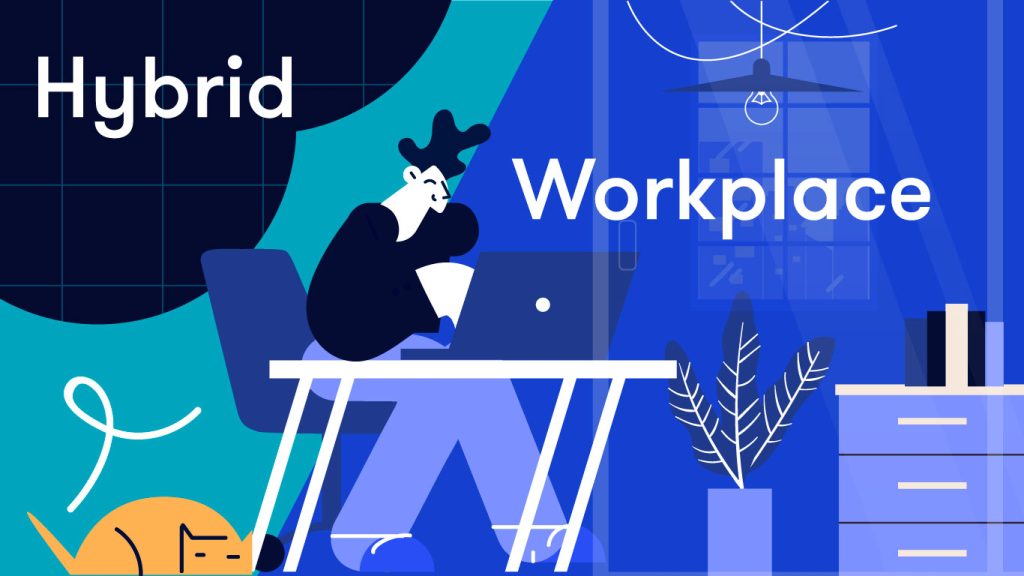 A hybrid workplace is a flexible workplace model designed to support both in-house and remote employees at the same time. Usually, employees will be given the choice to either carry out their tasks from the office, or remotely, usually from their home. Put simply, this model is the best of both worlds, allowing for both flexibility and security at the same time. It allows for employees to fit their work around their lives instead of the other way round. Independent tasks can be done remotely, while physical meetings or programs can be conducted in a fixed location when necessary. Many major companies, such as Citigroup, Ford Motor Co., IBM, and General Motors Co have adapted this model in their operations.
A mixed workplace model has found favour with modern employees. A US Workplace Survey 2020 conducted by the Gensler Research Institute (1) revealed that over half (52%) of United States employees preferred a hybrid work model, with time split between the home and office. Closer to home, Jobstreet's Decoding Global Talent study (2) revealed that 68% of Malaysian employees enjoyed the idea of working a combination of remote and on-site styles. Adopting the hybrid model can benefit your organization in many ways.
Employee benefits
For employees, this new model allows them to take their schedules into their own hands, allowing them to work when they are feeling at their peak. Working from home also means less commuting to the office every day, resulting in both time and transport savings. Employees who work from home have been proven to be just as productive as employees in the office. A study by Prodoscore (3) revealed a steady increase in productivity from 2019 going into 2020, a period when many workers started transitioning to remote working due to the pandemic. Removing the need for on-site employees also means you are now able to hire diverse talent from all over the globe. Key tasks can be outsourced to organizations all over the world, giving your organization a clear competitive edge.
Employer benefits
Having fewer employees in the office means lower overhead costs. Substantial savings in office supplies can also be generated: in 2000, At&T's telework program allowed them to slash US$30 million in costs (4). An analysis by Forbes (5) reveals that workplace flexibility helps boost employee showings in-office performance in five key areas, namely productivity, performance, engagement, retention and profitability. Teleworkers were shown to be 35-40% more productive than their office counterparts, with a marked output increase of at least 4.4%. Remote workers could save an organization as much as $11,000 per year, resulting in up to 21% increases in profitability.
A hybrid working model is not a perfect model. It does come with some challenges. For example, not having all your employees on-site might make it harder to accomplish certain tasks. But almost all minor drawbacks connected with it can be accomplished through prior planning and communication. While many companies are slowly discovering the benefits of hybrid networking, many of them do not yet have concrete plans to put it in place. In A 2021 McKinsey & Company survey of C-suite executives (6), 68% of respondents admitted to not having a firm hybrid strategy in place. Admittedly, implementing a hybrid system allowing flexibility for many types of employees can be a complicated task.
Fortunately, Co-labs Coworking can help you. We've got plans in place to help you discover the optimum workspace model for your business. Reaping the benefits of flexibility has never been easier. Inquire now for our hybrid workspace package.
References