The concept of working is gradually changing significantly in our post-pandemic phase, where almost 90% of Malaysians have been vaccinated, and restrictions on businesses have slowly been lifted. Now, if you've not heard of the word coworking, heads up, it is not an alienated term, and it has existed since the mid-90s. Since then, the concept of coworking has theatrically developed from just having a few flexible desks for teams to work together and individually. The essence of co-working spaces now is not merely to accommodate people from different companies a space to work. It has now evolved into giving people the sense of community, collaborativeness, and social spaces to exceed the boundaries and limitations of coworking space.
We are expecting to see people adapting to the 'back-to-office' life again in the post-pandemic phase. However, many experts and surveys have shown that many people choose to work from home and proved to have higher productivity. Even so, there will be a time when people realize they need more than just a desk space at home. Eventually, people will need an environment reminiscent of the sense of community, connection, and purpose.
The number of people working in coworking spaces is also widely expected to be twofold by 2024 despite the ongoing pandemic. Coworking Insights' 2020 Future Work Report: What the Future Holds for Coworking & Remote Work, 71.5% of worker that have been using a coworking space before the pandemic is going to continue using it, while 54.9% of hybrid/remote workers that have no experience working at a coworking space will consider working there as an option. During the pandemic, many business owners faced financial difficulties and struggled to pay for rent of their office. It is only possible for big corporate companies to sustain and maintain a budget for a physical office location of their own. Startups and entrepreneurs will scrap the idea of having an actual office altogether. In this sense, coworking space will play a vital role in acting as a remote workspace and workforce. Further to this, it usually provides a variety of membership plans where tenants only have to pay for the period of usage. This additionally allows businesses to be flexible on their time and space needed without being tied down on a long-term commitment of a contract.
Consequently, a study showed that before and after countries announced nationwide lockdown, coworking spaces found a multiplication of people requesting to work in private offices and flexible desk capacities. Companies are switching the majority of their work to remote and or hybrid working mode, therefore more people are looking into private spaces where they can work away from home comfortably and still maintain COVID-19 health restrictions. Many studies and surveys have proved the ups of working at a coworking space during a pandemic. These are some of the reasons why we think the coworking space benefits freelancers, business owners, startups, and entrepreneurs.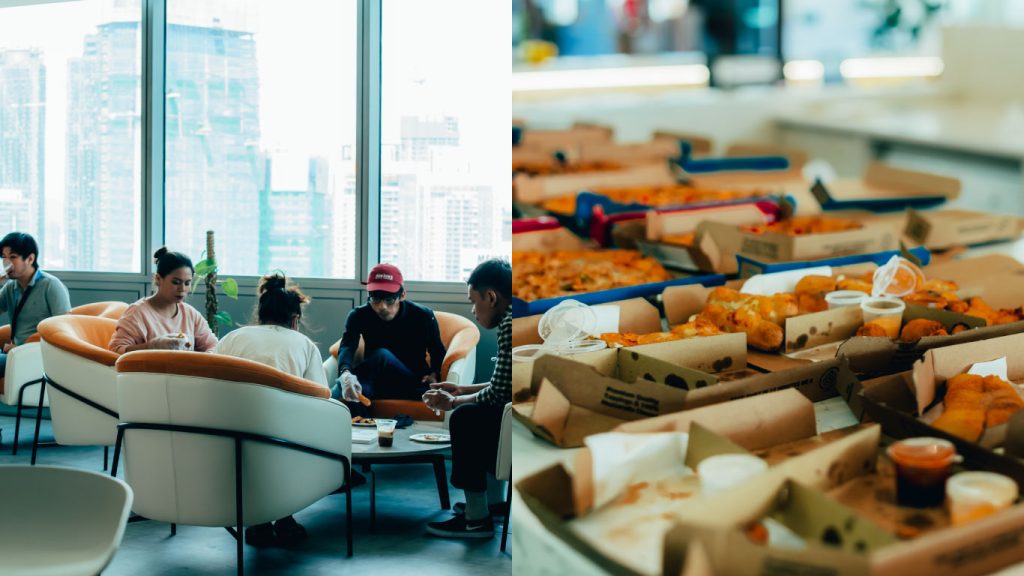 Foster mental wellbeing
The thought of working away from home nowadays is gradually increasing due to people being stuck in one confined place. Being able to break out of the cramped space and work in a shared space with more opportunities to mingle and socialize with people of different backgrounds will improve the mental wellbeing of people during times like this to reduce their anxiousness and social awkwardness that is slowly instilled individually. It helps foster yourself in a community and boost self-confidence through the doors opened for opportunities.
Additionally, coworking spaces take the extra mile to host and organize workshops for their community. These events can range from meditation, crafts, guest speakers, book clubs, etc. These events help build a community within the coworking space, but it also helps foster good mental wellbeing individually by having an opportunity to have a form of communication outside of their company circle.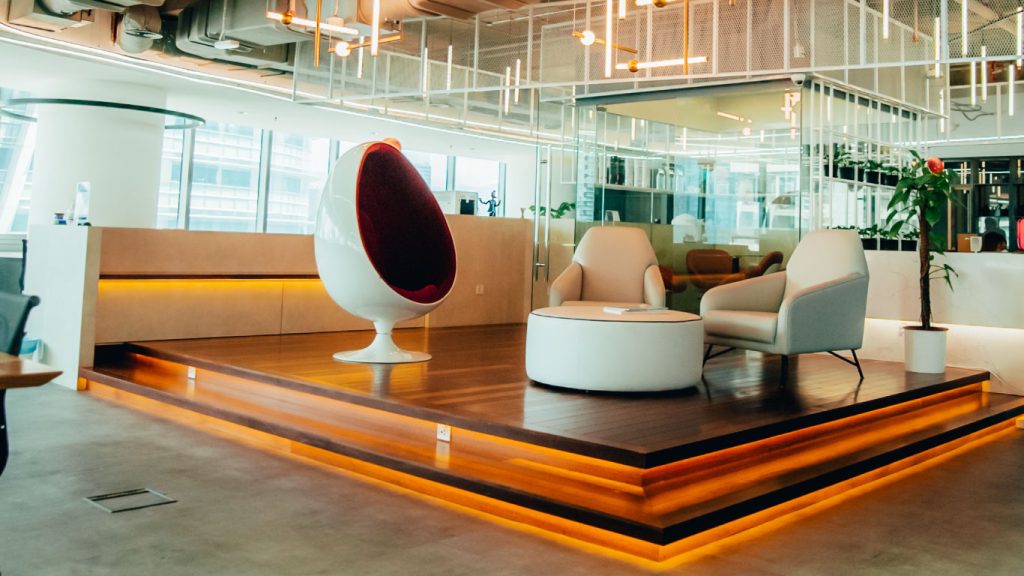 Major cost saving
For startups and entrepreneurs, having an actual and fixed workspace might be too pricey and not advisable at the moment. However, working in a coworking space might be more beneficial as the amenities and spaces are shared and it will outweigh the cost compared to an actual physical office of its own. These business owners can focus on working on their ideas, projects, and strategies without worrying about the costs of the internet, electricity, and all the miscellaneous things that need to be taken care of.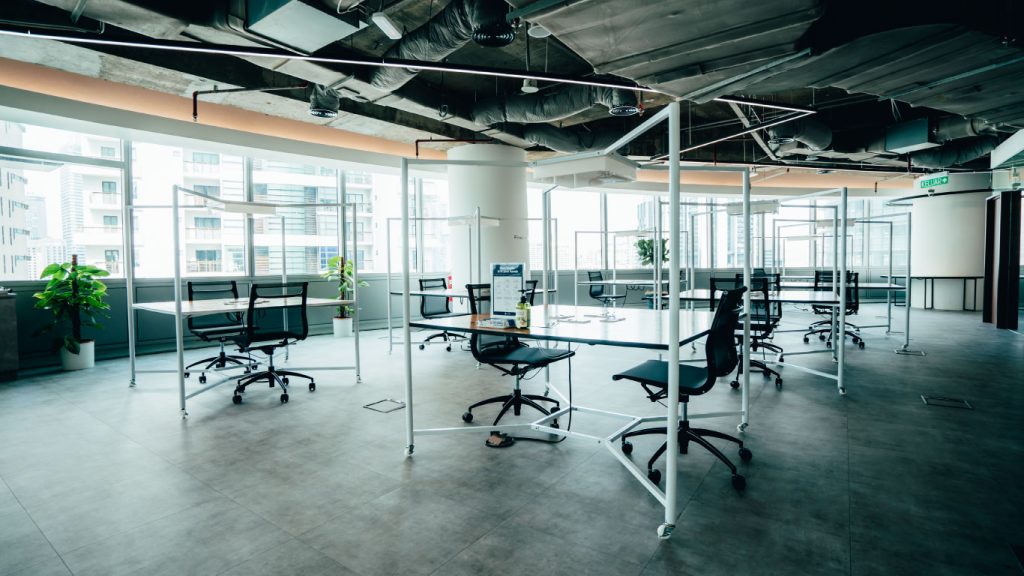 Flexible and accessible workspace
A coworking space is all about flexibility. Having unlimited convenience and time is extensive to many startups and entrepreneurs to grow their businesses at their own pace. Not just that but also all current companies with a fixed office space would have a thought or two on switching to a more flexible and accessible workspace to retain their existing talents with having a location that is not considered as a disadvantage or constraint to work comfortably. Microsoft Work Trend Index stated that 74% of Indian workers and millennials have redefined their working styles wanting to have a more condensed time of work to have a work-life balance.
On the whole, whether you are a business owner, a freelancer, or an entrepreneur, coworking space can be your solution or incubator for you to achieve your work goals. These workspaces not only boost your productivity, creativity and build new connections but also lower your expenses during the pandemic of not needing to worry about being tied down on a long-term contract. You can experience a new workspace with all the benefits provided by the coworking space you registered or signed for.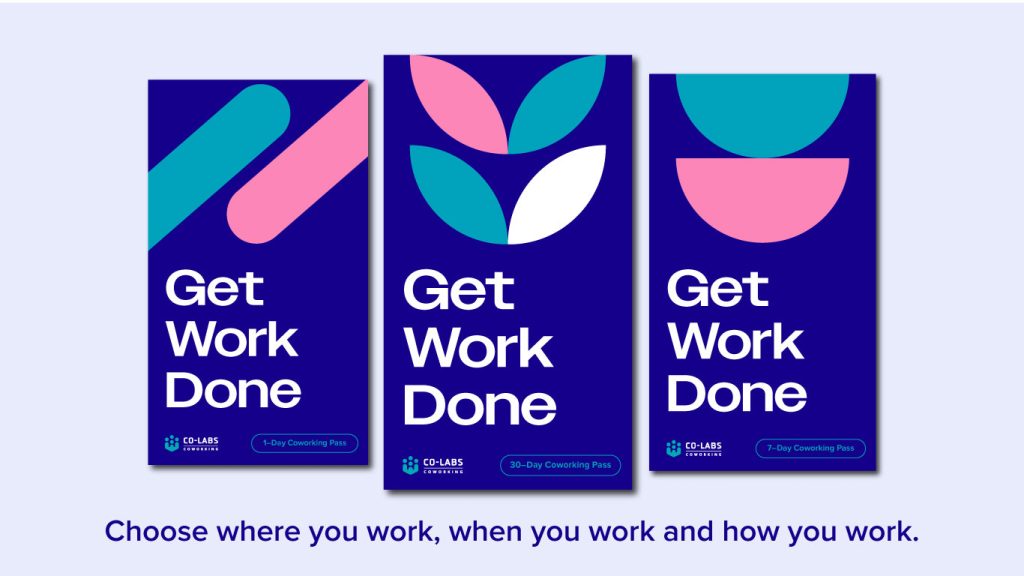 Co-labs Coworking has the workplace solution for you. Introducing our Coworking Passes starting at RM20*/day only for you to enjoy unlimited space and amenities of your choice. Click here to find out more about our offerings and register today!
References