Adventure around the world with a fine presentation of wines and cheese
In celebration of Jumaat Jams, our Friday installation of celebrating the end of the workweek for most of our LabFam, we tippled down on a few glasses of wine and bit into a selection of imported cheese.
To set the mood for the evening, The Lab at our coworking space located at The Starling Mall in Petaling Jaya was transformed into a cosy lounge setting, with lazy chairs, warm lighting and mellow music – inviting guests to relax, unwind and mingle.
A wine education session ensued, walking guests through a wine journey, starting from wine 101's, its origins and how it is produced, followed by appreciating and understanding the unique attributes of each glass of wine.
A magnificent cheese buffet, dips, dried fruit and other small bites were served up on a decorative cheese table to accompany each bottle of wine that was served.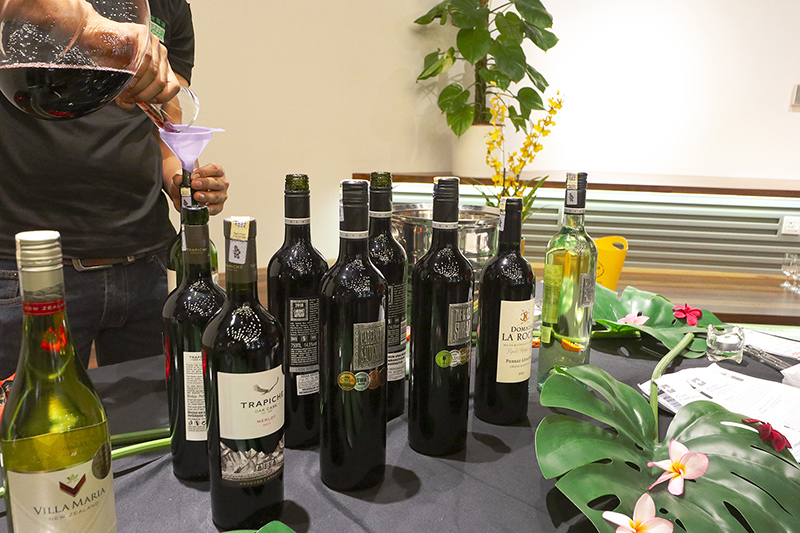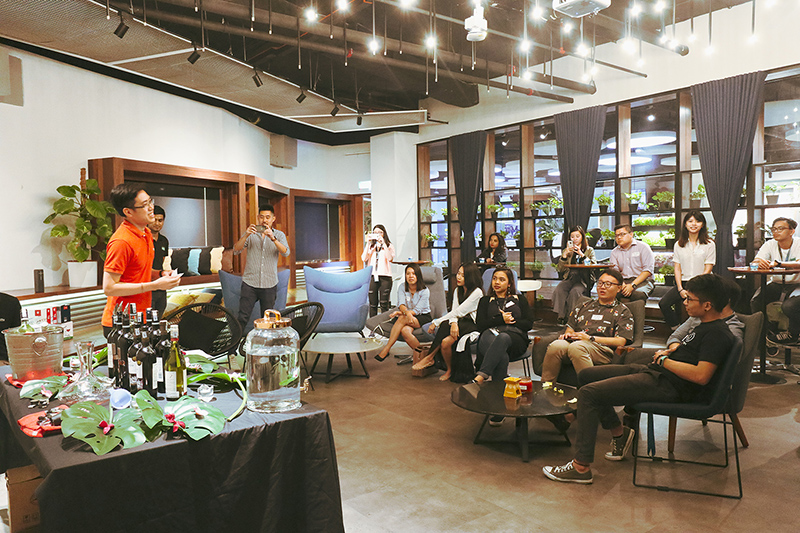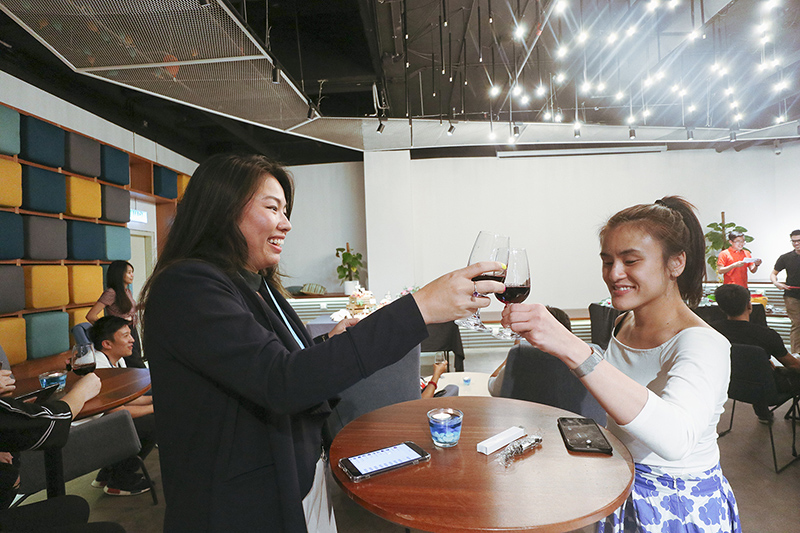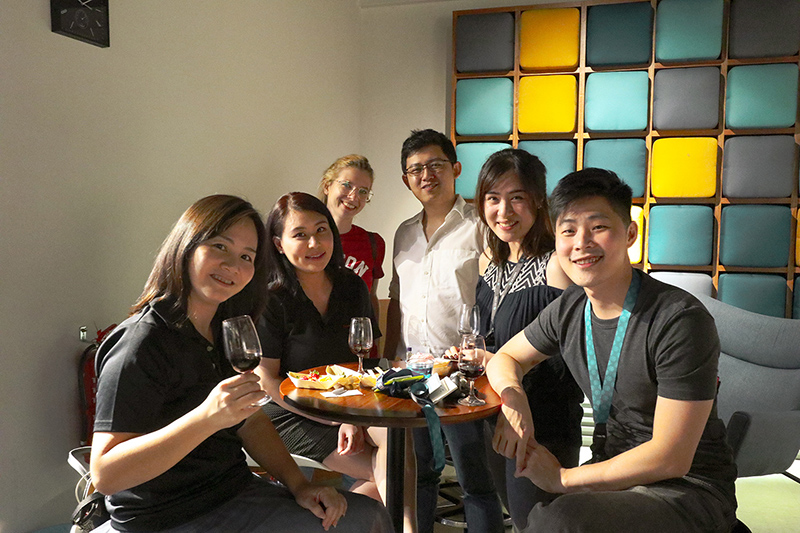 Here's what our #LabFam enjoyed about this experience:
"Great food. It was an eye-opening experience. I've learned many things about imported cheese and gained some educational insight regarding wine tasting" -Sasha
"I have learned a lot by the details they gave from the smallest thing like the smell and its taste." – Andy
"I liked that we learned and at the same time having the experience. Testing out the cheese was a great experience. Pairing the wine and cheese made the experience more pleasant. Even though there could be some improvements on the layout of the event space, overall, I think it's great that all the members can drink and interact together." -Emelia
Mr. Loo Wen Hau, a representative of Herbs 'N' Food, who served up the wines for the night, has a goal of providing a good array of products at affordable prices while educating his customers to understand the intricacies of each bottle's attributes . The inspiration behind the selection of wines chosen for the event was to enable the participants to try different varieties and styles of wines. To him, the highlight of the event was meeting and getting to know the vibrant community behind Co-labs The Starling.
Adalia, from RainicornMY, who presented us a delectable and insta-worthy cheese spread believes that not only good food brings people together, but how the food is presented plays a large role in connecting people as well. Her inspiration behind her creative and beautiful platter layout stems from her pre-planning as well as imagination and creativity. What she loved most from the event was not only trying out a wide combination of cheese and wine but also connecting with new people and learning so many things from them. "I think I really enjoy seeing everyone being in the moment and connecting with good food and drinks. I hope that there will be more fun, engaging, and educational events like this in the future."