Workplace Wellness on your mind?
Poor posture, sitting for long hours and a pre-existing condition all contribute towards increasing the risks of us developing musculoskeletal conditions, which may deteriorate over time. In our efforts to increase productivity in our shared workspace, we have recently rolled out an in-house Physiotherapy service for all our #LabFam coworking members to benefit from and enjoy.
Research has indicated that medical leave absence due to work-related musculoskeletal disorders are alarmingly high. We want our #LabFam to be their very best selves at work and are always on a quest to champion Workplace Wellness in all our coworking spaces.
For the month of July, we have set up an in-house Physiotherapy service for all our members to enjoy at exclusive rates at our coworking space at The Starling. Members get to enjoy a free consultation by resident physiotherapists- who are well-experienced certified physiotherapists with expertise in dry needling and spinal manipulation.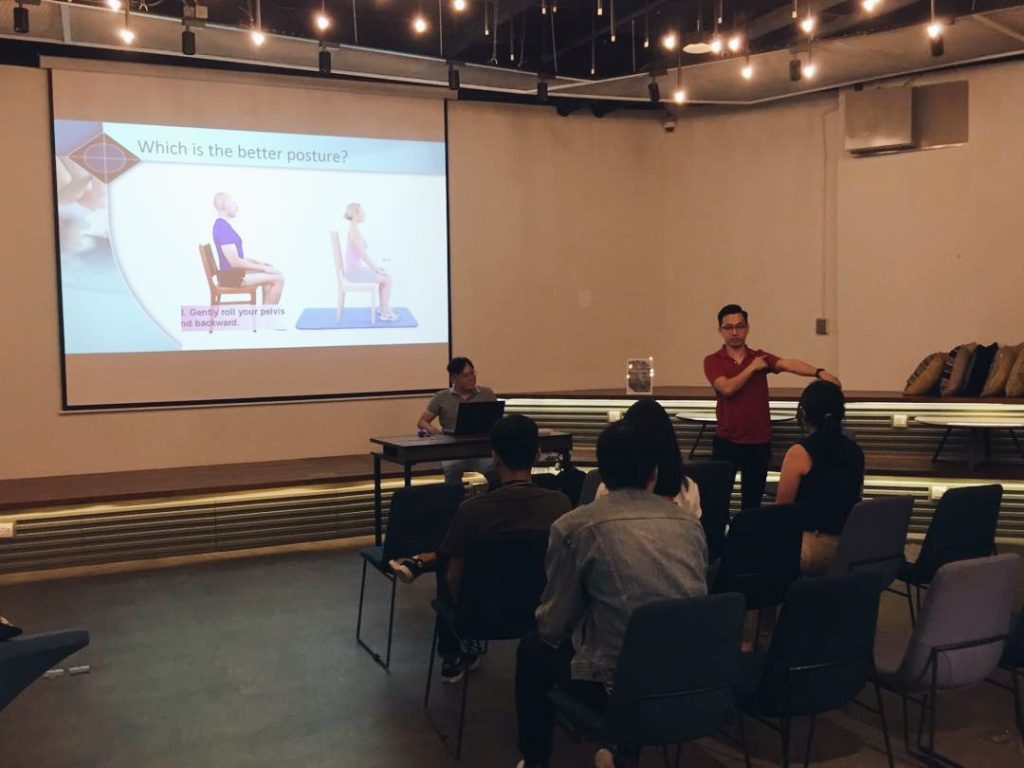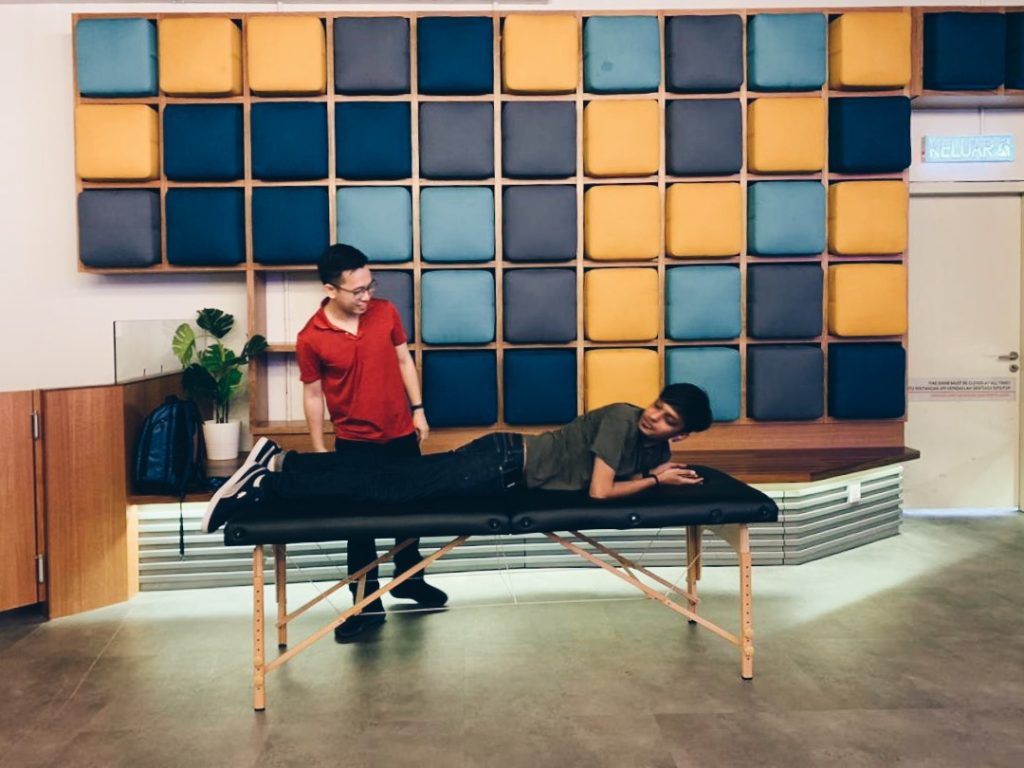 Why does everyone need Physiotherapy?
Prevention is better than cure
Physiotherapy is related to alleviating the risks and complications of musculoskeletal diseases and proactively enhances employee wellbeing and risk management.
Physiotherapists have an in-depth understanding of the strains caused by poor working habits and the contributing factors which lead to the development of musculoskeletal problems. By studying the needs and condition of each individual, they can understand the working patterns and needs of staff and how to create a bespoke strategy that's right for them.
To manage risk factors at any workplace, it is important to holistically view workplace wellness- not as a solution or cure but as a proactive measure. Other aspects include focusing on increasing physical activity levels and improving aspects of emotional wellbeing, as well as more traditional interventions like workplace ergonomics.
Through our #SweatLab initiative, which is a series of group fitness classes, ranging from Yoga, Pilates, Zumba, HIIT workouts and so much more, Co-labs Coworking not only brings together our #LabFam community but strongly upholds our Workplace Wellness values to improve all aspects of our member wellbeing.
In terms of emotional wellbeing, we have introduced Counselling Sessions, with certified counsellors – who coach our members through their stressors, problems as well as provide a listening ear and much-needed guidance in times of need and despair.
Our state-of-the-art heigh adjustable standing desks are controlled in a touch of a finger- to allow members to work either in a standing or sitting position- these tables also are fully customizable towards one's height and body proportions.
Come by any of our Co-labs Coworking locations to learn more about our Workplace Wellness programs & member amenities.